The Franz Josef Glacier

Aurora_b
Mike and Liz Downing
Sat 26 Mar 2011 09:54
The Franz Josef glacier, a 30 minute drive to the north of Fox, is in a wider valley, but the walk up the valley to the face is longer, taking about 1 1/2 hours to get there. It's a shorter glacier, but much straighter and more direct.
Walking up the scree-strewn valley - helped by these bridges.
A pretty waterfall en route.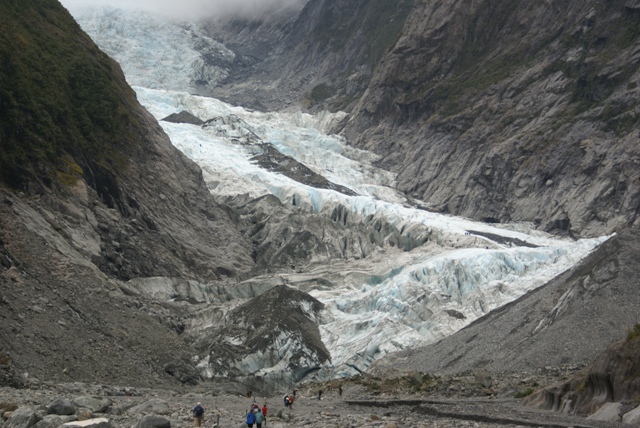 The terminal face of Franz Josef.
A close-up of the face, with a torrent of water coming out from under the ice and a stream flowing
down from on top of the ice creating a small waterfall.
Looking up the glacier. It's much straighter than the Fox glacier.
---