Sunday 6th March - Milford Sound - Part 2

Aurora_b
Mike and Liz Downing
Wed 30 Mar 2011 09:01
More photos of Milford Sound and the trip back along the Milford Road to Te Anau.
Another strategically placed yacht to give some scale to the vastness of this place.
Above and below, snow-capped mountains showing through one of the many valleys we passed.
Buoys where the overnight cruise moors up for the night. Not a bad view to wake up to!
The Bowen Falls on the way back, not far from the end of the cruise.
Back at the Homer tunnel we met a kea at close range!
Just another snowy mountain, on the road back.
The cascading river at Marian Lake. It was running like this for as far as we could see.
And another swingbridge. This one is over one of the rivers on the walk up to Marian Lake.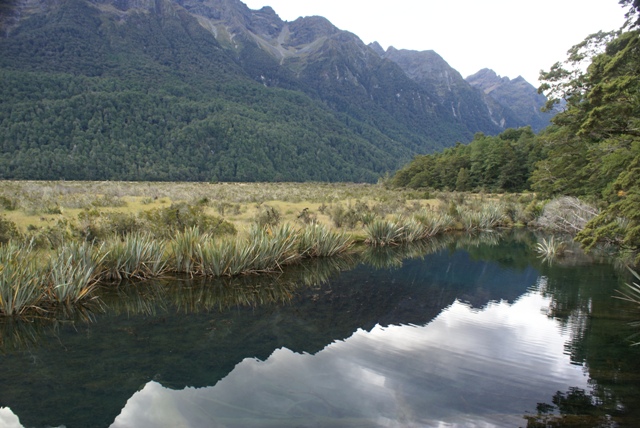 Mirror Lakes - not a bad reflection as the sun was going down, apart from a small ripple made by a
scaup (duck) that just wouldn't sit still! There is quite a bit of waterway here, all giving great reflections
on calm days.
---