NZ - OPUA Photos

Aurora_b
Mike and Liz Downing
Sun 19 Dec 2010 06:00
Some photos of Opua, but before that, 3 pictures taken coming down from Tonga - the first seemed to be appropriate as we sit here in the rain!
Aurora B in the middle of a large squall. Sometimes we can sail round them, but not this one - we got wet!
Night watch attire as we approached NZ - it was cold! (taken early morning)
The welcome committee as we entered the Bay of Islands.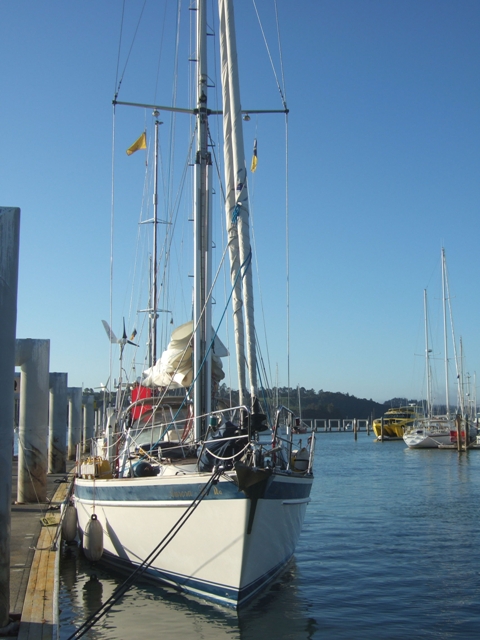 Aurora B on the Quarantine Dock outside Opua marina .....
........... sharing it with a Pied Shag.
One of the 6 pontoons in Opua marina
They have traffic cones out here too! But no, it's not - it is a mooring buoy in disguise. Notice the
island in the middle .................
...................... it's called Pine Island, but is now referred to as Christmas Pudding Island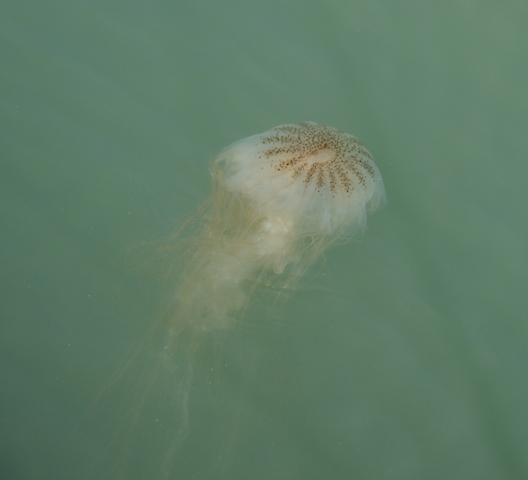 Jellyfish - quite pretty when not stuck in the generator water filter!
There were a lot about in Opua - allsorts of patterns, but all shades of brown
---