Fish Market in Puerto Ayora, Santa Cruz

Aurora_b
Mike and Liz Downing
Sat 24 Apr 2010 17:20
This is where the local fishing boats bring their catch to prepare it and sell it to the locals. We just happened to be passing and luckily had the camera with us. It was late in the morning and most of the fish had already been sold, but they were still cutting fish up and preparing it for the locals - humans, birds and sea lions alike.
'Helpers' and 'customers' gather round ........
..... one on each side of the counter.
Everyone waits in line, including the heron and pelican.
The back-room staff.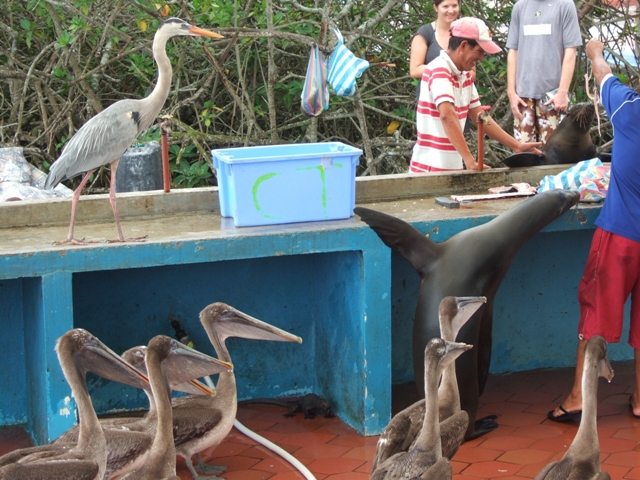 Feeding time!
---