Kakadu - Aboriginal Rock Art

Aurora_b
Mike and Liz Downing
Tue 15 Oct 2013 18:34
Aboriginal rock art is found in many places in Kakadu. The escarpment we visited had big overhangs/caves where shelter would have been taken in the wet season. The aborigines moved around the region according to the seasons of the year. The drawings pass on messages (such as where to hunt) to anyone visiting the caves and record ancient tales and legends. The views from the escarpments were stunning.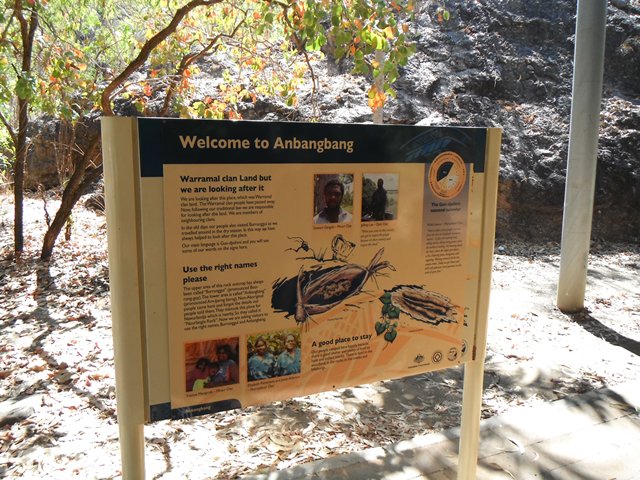 The aborigine clans live in Kakadu, still hunting and fishing. They are allowed to kill crocodiles
(but only them, crocodiles are protected by law). However, they now live in settlements rather
than roaming as their forefathers did. This map shows the layout of the escarpment, showing
where the caves and the significant drawings are.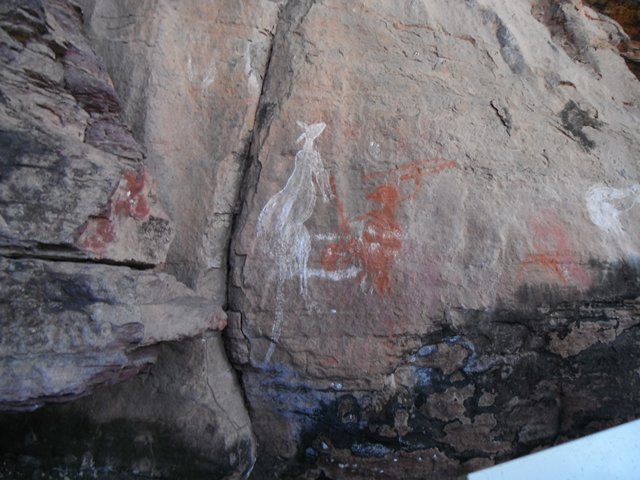 A guide gave details of what they think the drawings represented.
The colours of the cliffs and rocks stood out against the blue sky. With no rain for 4 months,
sunny weather is almost guaranteed.
A sea of trees. It's not thick woodland by any means, but much more than we expected. It's
not what we thought the outback would be like. Even more surprising considering the lack of
rain.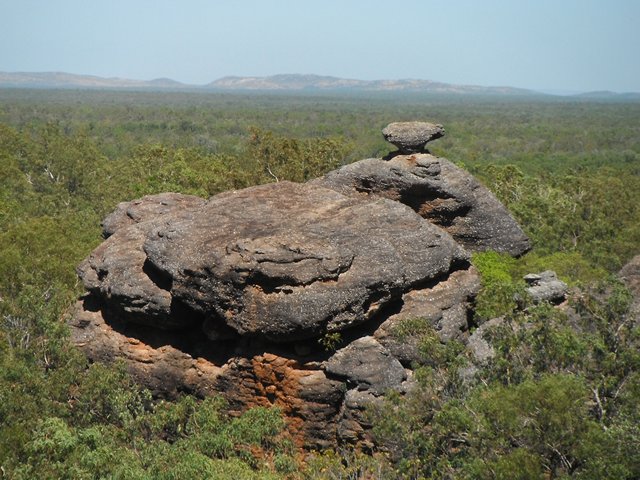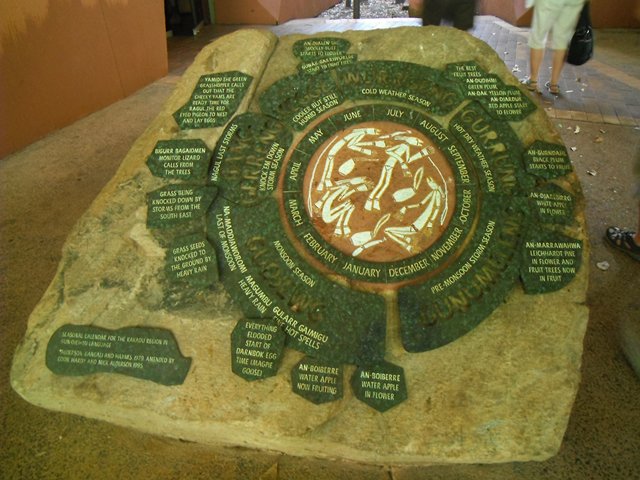 This was at the aborigine cultural centre at Jabiru (the main settlement in the area) and shows
the aboriginal season of the year in terms of weather, countryside (eg plants in flower), hunting
and gathering.
---