St Kitts - More Pictures

Aurora_b
Mike and Liz Downing
Wed 25 Mar 2009 03:59
Basseterre was delightful bustling little town with pretty wooden verandahs overlooking the roads. One of the main squares is supposed to be modeled on Piccadilly Circus - albeit a bit smaller!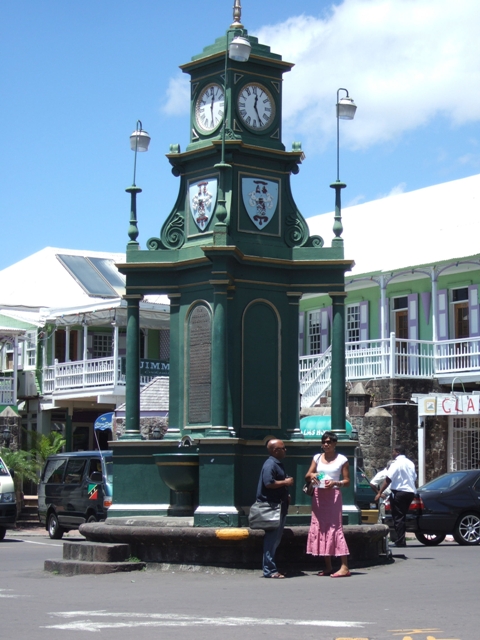 The Circus - St Kitts style
The Circus taken from the Ballahoo restaurant on one of the balconies
Machete Man selling coconut milk - direct from the coconut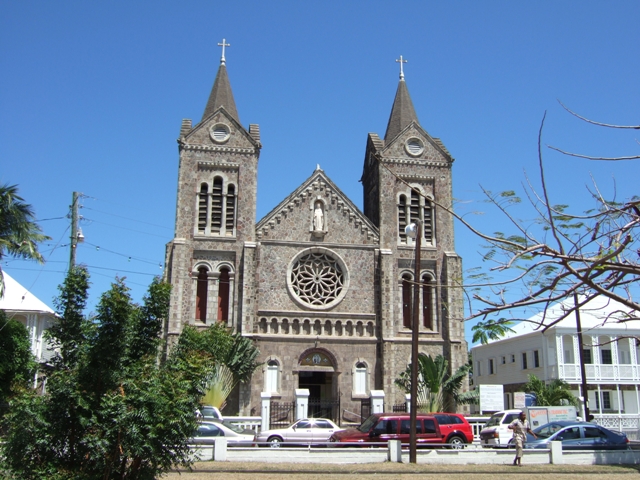 The main church taken from Independence Square
We were told that all the building around Independence Square have underground cellars where they kept slaves before being sold.
The east coast of St Kitts - the windward coast - constantly battered by the wind and breaking seas
A reef that runs along the north east coast where the Atlantic meets the Caribbean
---