Tahiti - the tour - the west coast

Aurora_b
Mike and Liz Downing
Sun 29 Aug 2010 06:51
Mike's sister and cousin came to stay on the boat for a couple of weeks in July, so we hired a car and went to see the sights. There is one road that goes all the way round the coast of Tahiti and does get busy at times. The centre of Papeete is very busy and yes, they have traffic jams here! Despite driving on the wrong side with the wheel, gear stick and hand brake not where it should be, we survived 5 days of motoring. The road goes round the coast as the interior is too mountainous - the highest peak is nearly 7000 ft. There is one road/track going across the middle of the island, but you need a 4-wheel drive vehicle and you can't do it if it's been raining. Having said that, we had splendid weather the whole time we were in Tahiti.
A well restored marae - the best one we had seen.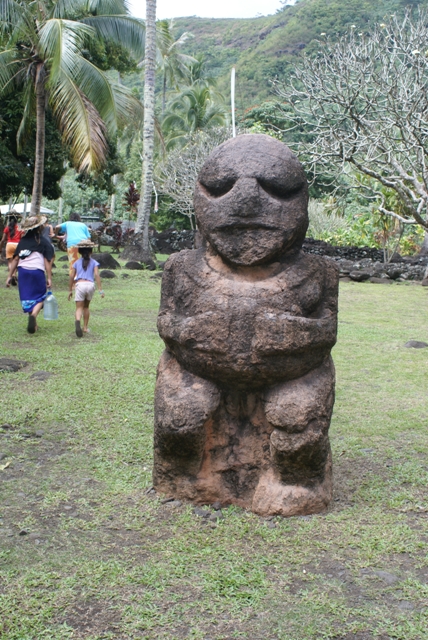 ...and a tiki to go with it.
Grottos alongside the road.
To the south of Tahiti Nui is Tahiti Iti. It's almost another island, but joined to the main island by a small isthmus. It is famous for surfing at Teahupoo where the Pacific swell hits the reef.
The south west of Tahiti Iti - as far as the road goes. The river to the left enters the sea ....
..... looking back up the river to the hills behind.
---