Tahiti - the tour - north and east coast

Aurora_b
Mike and Liz Downing
Sun 29 Aug 2010 06:52
Venus Point lighthouse is the only European-style lighthouse in French Polynesia. It stands at the location where Captain Cook established his base to observe the transit of Venus across the sun - that was the main objective of Cook's first voyage to the South Pacific. Having seen the picture of the lighthouse in all the cruising books it was good to see it for real, and on such a lovely day.
Unfortunately you can't go up the lighthouse.
It's in lovely surroundings.
Next to the lighthouse is a memorial to the Bounty that also stopped here. The main anchorage, used by
Cook and the Bounty is in the bay now overlooked by the lighthouse - just through the trees behind the
memorial.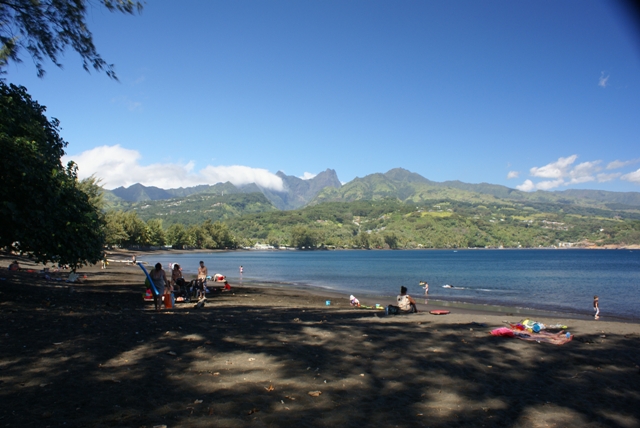 The black beach and bay where the old sailing ships used to anchor. You can still anchor there today,
but it's a long way from shore-side facilities.
A blowhole where wave action under the cliff shoots jets of water under
pressure out of a small hole in the cliff.
Not too far from the road on the eastern side of the island are 3 almost perfect waterfalls. Unlike Nuku Hiva, these did have lots of water cascading down. While we had no rain for several weeks while in Tahiti, the peaks in the centre of the island are often covered in cloud, so there's plenty of moisture coming down the mountains.
The Vaimahuta waterfall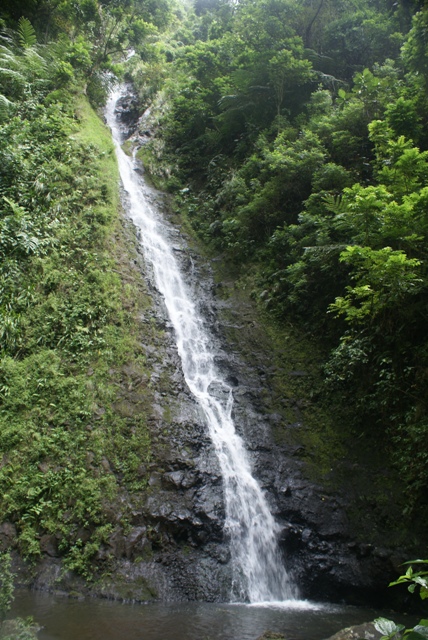 The Haamaremare Iti waterfall
And finally, the Haamaremare Rahi waterfall
---