The Marquesas - Tahuata

Aurora_b
Mike and Liz Downing
Wed 4 Aug 2010 08:52
The island of Tahuata is only just off the south western tip of Hiva Oa (no more than a few miles), but is not so mountainous. It has several good anchorages, one of which, Baie Hanamoenoa, Erik Hiscock considered to be one of the loveliest in Polynesia. We think we've seen better, it was a lovely quiet bay with clear blue water. We could easily see the anchor at 30 feet down!
A lovely sandy beach backed by palm trees.
There was not a soul on the beach throughout the 4 days that we were there.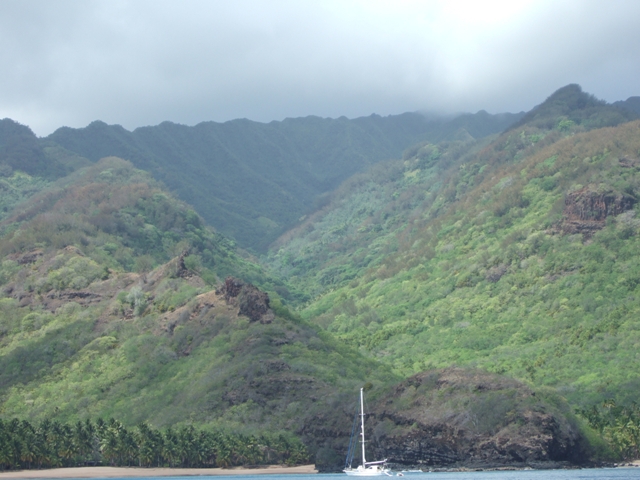 Almost the Green Flash! We had lovely sunsets as the bay faced west.
---