Floreana 1

Aurora_b
Mike and Liz Downing
Tue 6 Apr 2010 22:41
Floreana is in the southern part of the archipelago and is one of the older islands. So it has no live volcanoes and is quite green with a mixture of shrubs and trees depending on the height. It's highest point is about 2000ft. It is one of the 5 inhabited islands, but only has a population of 120.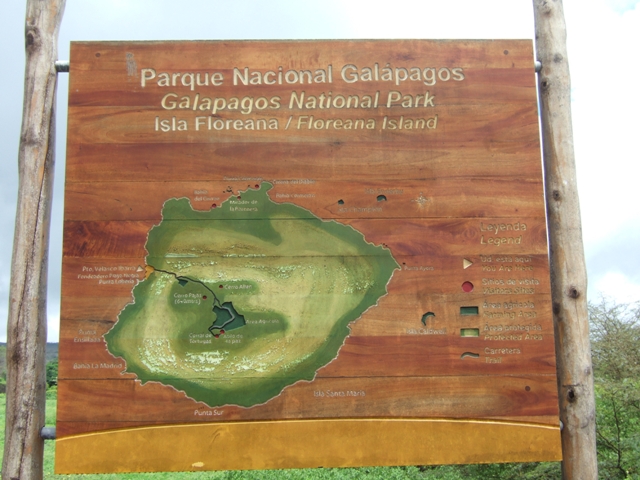 We hiked up to the centre (with the help of a lorry for the first few miles!)
It was a very cloudy day and the cloud on the hills came down to sea level - it rained!
The only restaurant/bar on the island.
The island's water supply - it filters down through the rocks and is supposed to be very pure. We had a
glass yesterday and, so far, fingers crossed, it hasn't had any adverse effect!
The church - the best building on the island.
The main highway - the only road on the island.
---