Tahaa - snorkeling on the reef - Photos

Aurora_b
Mike and Liz Downing
Mon 30 Aug 2010 06:29
The wind never stopped blowing hard while we were there, but we did get one snorkeling trip in. The reef itself has been damaged by cyclones or wave action. However we did spot the following.....
Above and below, a moray eel.
The teeth - that's why you don't poke your hand into holes in the coral!
Above and below, the intricate patterns on the giant clams.
A blenny.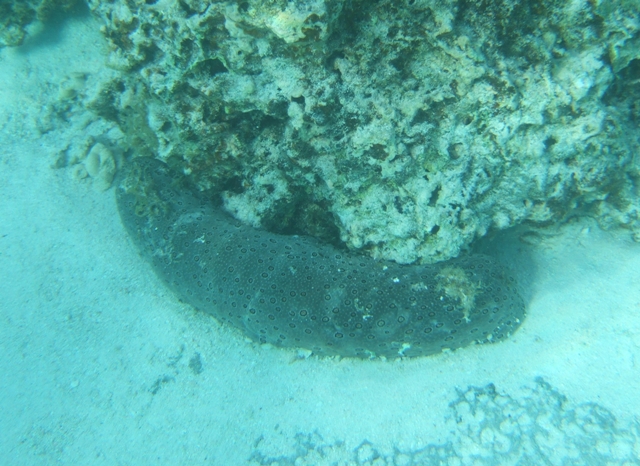 A large sea cucumber.
---