Moorea

Aurora_b
Mike and Liz Downing
Sun 29 Aug 2010 07:20
Moorea is only 15 or so miles from Tahiti and one of the most beautiful of the Society Islands. We went twice, once by car with Mike's sister and cousin and then we stayed a few days in Aurora B. There are 2 long fjord-like bays along the north coast which Captain Cook anchored in on many occasions. One, not surprisingly, is called Cook's Bay, and the other is Opunohu Bay. Both have stunning views and well protected anchorages.
Aurora B anchored in Opunohu Bay.
The shoreline from where we were anchored.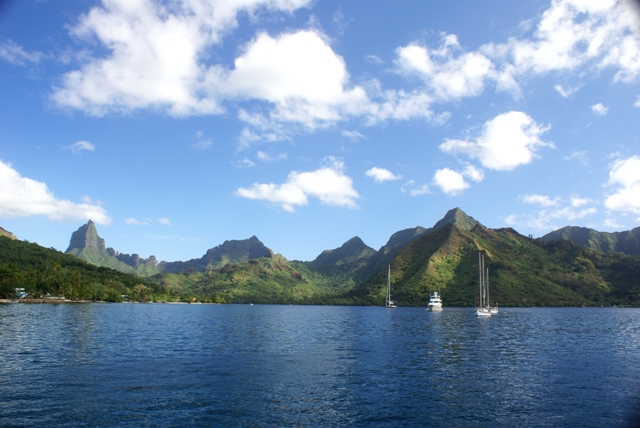 Looking back up to the head of Opunohu Bay.
Looking down from the heights on Moorea - Cook's Bay on the right and Opunohu Bay on the left.
One of the main peaks - just like the one that John Wayne used to come round with the cavalry in all
the early westerns!
Looking up the length of Cook's Bay from the shore.
One of the beaches on the east coast.
The view of the reef and lagoon on the east side with one of the over-water hotels.
---