Blog 39. 24 July. Debut. 5.44.66S 132.40.74.E

Alcedo
David Batten
Wed 24 Jul 2019 21:17
After making a rather long deviation around the last net we saw, we continued without problems with Tuvalu, Hans and Imma ahead of us and Hylite, Mike and Priscilla, behind us. We were all sailing as fast as possible all Saturday, goose winged or in Hylite's case, with a spinnaker in order to get to the anchorage off Debut well before dark. Two boats had already touched the bottom going through the recommended gap and we had waypoints from Talulah Ruby and Paw Paw but clearly approaching in the dark would be far from wise. We arrived late afternoon, with Tuvalu ahead of us and much to our consternation, she touched the bottom going in. Luckily for us, La Pecadora was already anchored and Rainer very kindly guided us in through the longer, narrower but deeper channel to the anchorage.

We had only been anchored about an hour when La Pecadora warned us customs, immigration, quarantine and a hole host of officials were on their way to check us in. Boat in chaos, about 12 or 13 officials came on board to complete the paperwork and look at the contents of some of the lockers and our medicines etc. It took so long for the one looking down below to photograph our half open bottles of alcohol, the engines, the forecastle, the front cabin including the duvet under the bunk and Pullman, that he never got as far as the medicines or any of the under floor storage before being called to leave for the next boat. Then it was go ashore to have some important document completed and stamped before we could return for a good shower and stiff drink to celebrate our arrival.

Sunday was a little more relaxed. Some photographs, purchase of SIM cards and a walk through the village and down a brand new road to a Hindu Temple. It would appear that the Wonderful Sail to Indonesia Rally has meant big government investment in Debut, so the locals are very pleased to see, quite charming and full of smiles and wanting photographs with us.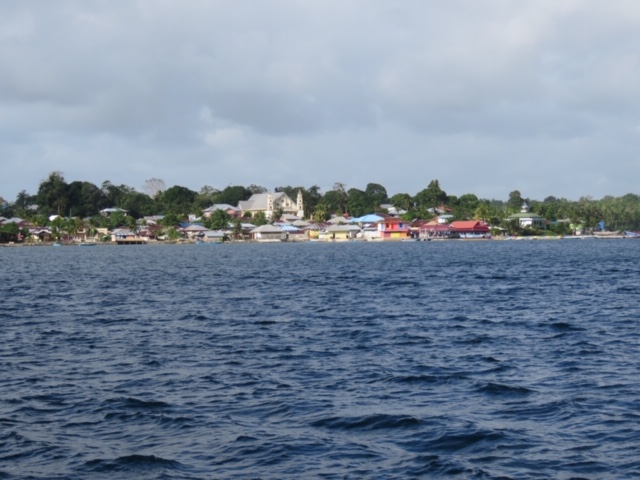 Debut from the anchorage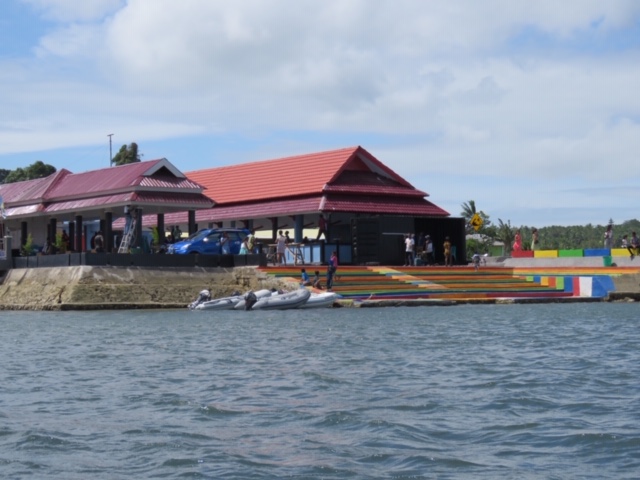 The rainbow steps where the dinghies land, with the Pavillion on the right and customs and other officials on the left of the picture.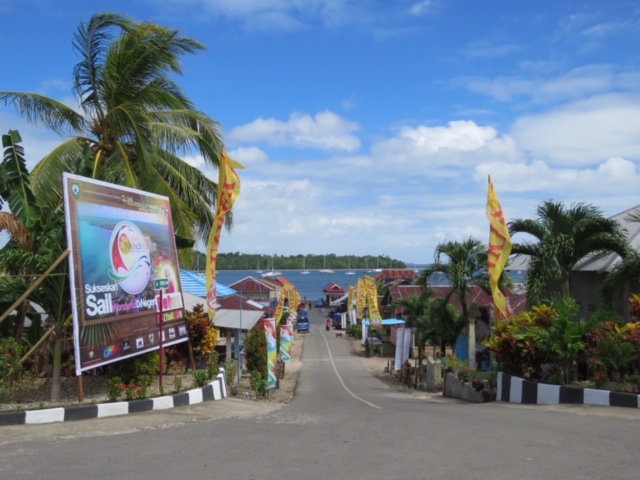 The street to the dock, with a big sign about the Rally and the anchorage in the background.




The village has several streets with houses on either side. All the houses had flags outside them made by their inhabitants and flown during festivals or when important visitors come to the village!




Tarmac being laid down the far end of one of the village streets as part of the preparations for the Rally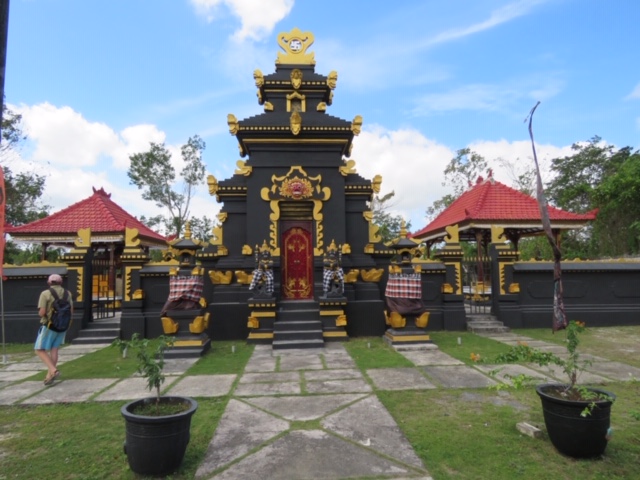 The Hindu Temple on the road which was having tarmac laid at the village end.

Skipper's wife did see a couple of lovely birds on this walk, no space for more photographs.

This blog to be continued. Have to go ashore now for the next event!


Sent from my iPad
---