Last few photographs of Cuba

Alcedo
David Batten
Mon 4 May 2015 20:21
Now raining here, set in since this morning and no real sign of letting up, but did manage a walk and only got soaked second half. Did manage to get a good photograph of the American Redstart male and say a female Bahama Woodstar humming bird, rather dull in the cloudy conditions but great to see they are here.
At last, a photograph of the American Redstart (male, female is dark with yellow).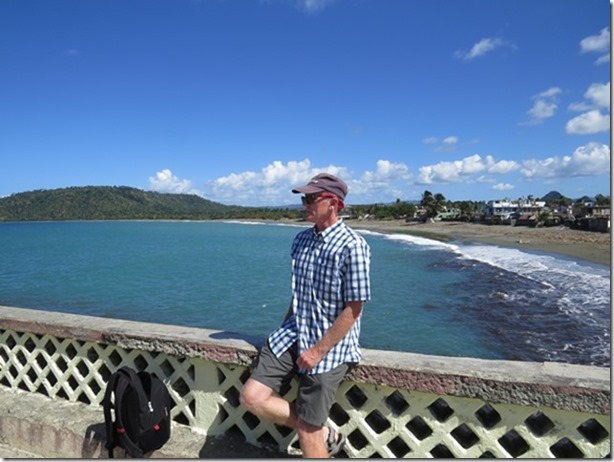 Back to Cuba and the beech at Baracoa.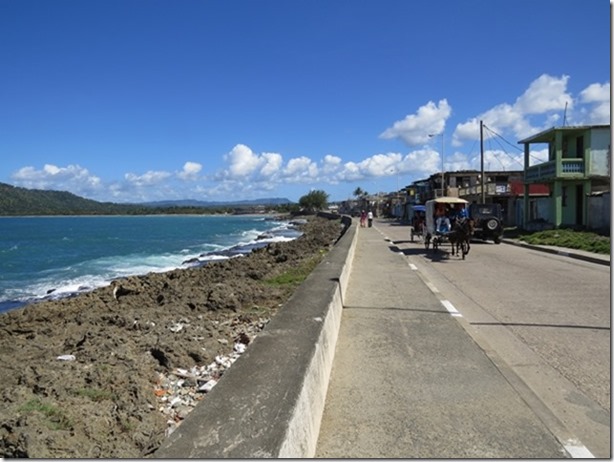 The main form of public transport on the waterfront of Baracoa
Walking through a small village above Baracoa, note the school uniform ahead. The children all wore uniforms (different ones for each school) and were all clean and smart.
We saw reminders of the revolution everywhere in the Guantanamo/Baracoa regions.
Coming off the Viaduct La Farola, the road that gave tourists easy access to Baracoa.
Back into the lowlands and more farming country, with cactus hedges and thatched out buildings.
Our last stop in the car, mirador between Sainta Lucia and Puerto de Vida, before we returned the car and prepared to leave for the Bahamas.
Alcedo
---