Blog 26. Sunday. Newry Harbour. 20.51.02S 148.55.85E

Alcedo
David Batten
Mon 10 Jun 2019 00:05
So managed to leave Mackay at last. Wind has moderated, up in good time and off just in time for the marina harbour exit light to start flashing red and the pilot boat to block the entrance/exit. This was why.



Large container vessel entering Mackay Harbour

After 15 to 20 minutes of practicing driving slowly backwards and forwards, pilot boat came back to wave us on and, much to our surprise, say "thank you".

It was still very rough off the harbour entrance, so putting up the mainsail had the usual issues of making sure the stack pack, reefing lines, topping lift and any other random piece of "string" that decided to join in did not catch on the reefing line points. However, once the sails were up and we were able to bear away, we had a good sail with the south easterly wind dying as we approached Newry. There was a very odd line of muddy water in front of as we approached the channel between Outer Newry and Newry, which caused a bit of anxiety, but it must just have been a tidal feature, as the echo sounder never changed as we went over it.

The anchorage between Outer Newry and Newry Island is a lovely, sheltered spot.



The anchorage taken from the beach on Newry Island during our afternoon walk. One other boat only in the anchorage who had been there during the last 5 days.

During a good walk to Sunset beach, Bill spotted this bird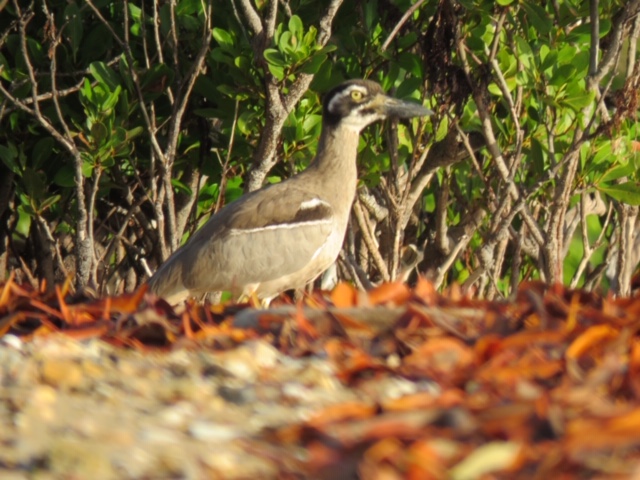 Stone Curlew, Beach

This morning, we have set sail to Shaw Island. We are now goose winged and going well, so trying to get this blog off while we still have a signal.

Alcedo
Sent from my iPad
---