Now for some photos at last.

Alcedo
David Batten
Sun 22 Dec 2013 14:46
t
The intrepid crew arrive and are given Rum Punch at about 7.00 am. This was just after the most torrential rain storm that totally
blotted out the bay.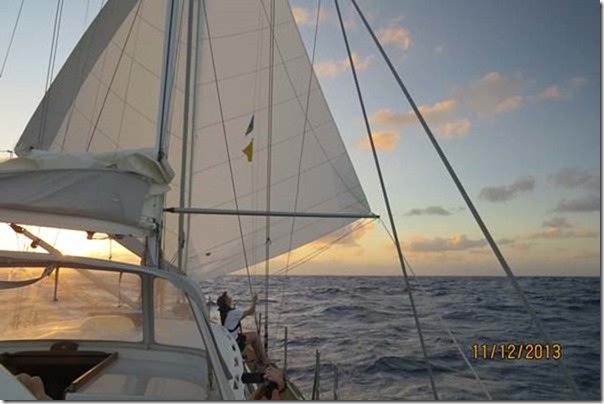 The twin running sails that proved to be such a success. One on a pole and the other sheeted via the end of the main boom.
The Caribbean when it is not raining!
A real labourer at work planting trees as part of the ARC charity project.
---