Blog 4. Opua.

Alcedo
David Batten
Sun 28 Apr 2019 05:56
Sunday 28 April, now in Opua Marina9 and the weather has celebrated Jane's arrival with the first rain for days. After motoring to Opua on Thursday, the last 3 days have been nothing but boat jobs, even working late into the evening to finish new wiring in the saloon.




And then under the floor in the forecastle to try and fix the anchor pump leak.




And, much more trying for the Skipper, trying to fill in the documentation for the Indonesian Rally, including a photograph of the boat showing the name clearly. This was the best we could do in the time.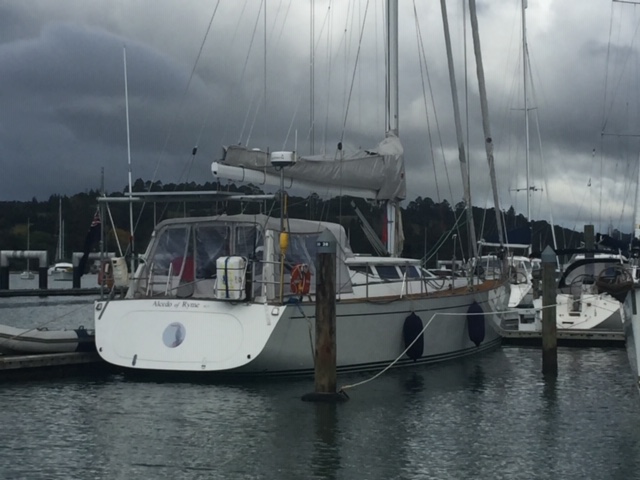 As you can see, the sky is no longer blue and the "sit outery" is up for the showers and more warmth at night. The New Zealand autumn is here and another hot water bottle has been purchased to ensure happiness for all the female members of crew before we reach warmer climates.

We met Jane at Kerikeri airport today and there is a weather window this week, best day for going north being Wednesday, although the early birds are planning on tomorrow. We are hoping it will extend to a Thursday departure as Venetia does not arrive until Wednesday pm. More news when we have a weather update and a definite plan.

Alcedo
Sent from my iPad
---