Blog 20. March 25. Abel Tasmin

Alcedo
David Batten
Fri 18 May 2018 08:58
Left our crowded night time spot in good time, luckily with lots of others as getting the Motor home out could have been pretty tricky otherwise. Met our charming female guides, perfect weather and an exciting drive up the Takaka Road, the only access road to Abel Tasmin. Sadly not able to photograph the state of the road, which is some areas was reduced to single lane with a shear drop off where the rest of it had been washed away in the steeper sections. Cutting into the mountain side and deforestation were clearly a bad combination.




Our destination, a farm in the Park, with permission to walk with the guides.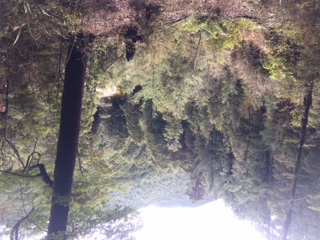 With access to little walked, protected forest.....




.....hard to describe how beautiful and peaceful these walks are




A tagged giant land-snail, another threatened species being studied in the hopes of saving it.




Lunch at the Walnut Hut, one of the camping spots for the multi-day tramp



Viewing spot on the way back from the park, looking over Tasmin Bay.

A very satisfactory last walk in South Island before making our way back to PIcton.

Alcedo

Sent from my iPad
---