Dominica 15 34.81 N 61 27.88 W

Alcedo
David Batten
Sun 29 Dec 2013 13:05
Here are some recent photos of life at Alcedo's pace, we are now well turned into the Caribbean speed of things but off course Alcedo doesn't ever hang about
so here we are closing the southern end of Dominica at a continuous 9-10 kts.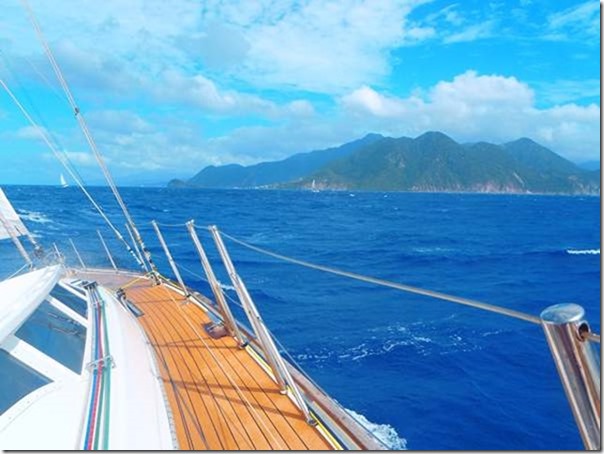 We were well pleased to have burnt off everybody in sight.
The east coast of the island is very green
but when we arrived here in Portsmouth it was raining (again!) but we were rewarded with this
I was so excited by the success of my photography that i couldn't decide which photo to show so here is the other
Neither have been edited just down graded so i can send them over this link.
---