Side Trip by car 2) Sarasota - Howard Bros. Circus Model - Ringling Estate

AJAYA'S CRUISE
Phil & Nikki Hoskins
Wed 26 Dec 2018 17:30
Sarasota proved interesting, our prime objective being to visit the Ringling Museum of which this writer knew nothing about before setting off from humble Titusville. But like many of our generation we enjoyed the theatrical experience of 'Barnham' staring Michael Crawford many years ago. An enjoyable show, great songs with an actor in his early years of stage fame but impressive as it was Barnham gave no sense as to the immense size of American circuses at the turn of the 19th century. Bertram Mills, Billy Smarts, Gerry Cottles were the kingpins of British circuses in their heyday which would roll into major cities, setting up the big top around it parking a number of large trucks containing the performing animals and associated entertainments.
The American Circus was in a different league. Long trains hauled the entire circus on flatbeds and animal wagons between towns, setting up, performing and breaking down in one 24 hour period. It was a logistical wonder. The need to continuously feed and water literally thousands of workers, performers and animals at each location is mind boggling given those times. Despite what we now think of performing animals and indeed 'unusual' humans in such shows those were very different days. There were no zoos, no wildlife parks for the animals to roam freely or any internet to inform people and whatever ones thoughts are about such shows it surely takes nothing away from the sheer spectacle these circuses presented. Over a number of years the large shows touring the United States morphed into the the Ringling, Barnham & Bailey Circus, surely the greatest show anywhere on earth featuring three rings under one huge tent performing to thousands of spectators. There were seven Ringling brothers in total although only five were generally active with the circus.
Many of the following images were taken from the model display at the Ringling museum in Sarasota. Known confusingly as the The Howard Bros. Circus the display was the brainchild of one man Howard C Tibbels who started crafting each and every one of the tiny figures over 50 years ago. It depicts the circus as it was in its heyday circa 1920s but the Ringling Estate wouldn't sanction calling it by its real name. His work is as yet unfinished and on the day we visited he was busy at work with his assistant creating new models to be displayed.
Also on site is the Ringling's mansion nestling on the waters edge of Sarasota Bay. Entry to the building incurred an additional fee which offered a walk through of the ground floor rooms. Also on the beautiful estate are buildings housing the family's art treasures brought back from travels overseas over many years. If you're ever in Sarasota its worth a visit.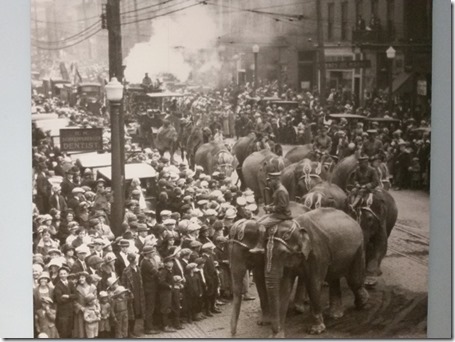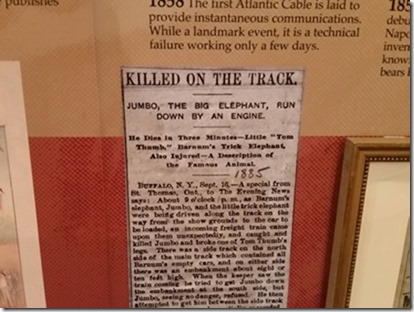 42,000 items that could be packed into 55 train wagons...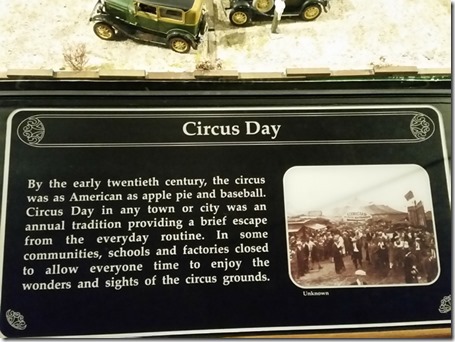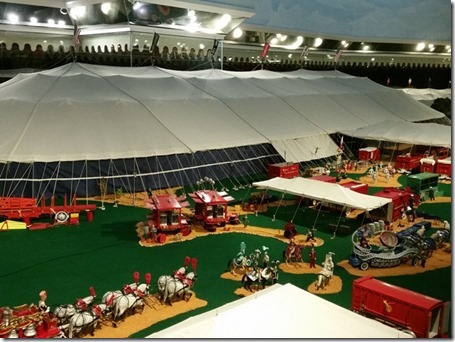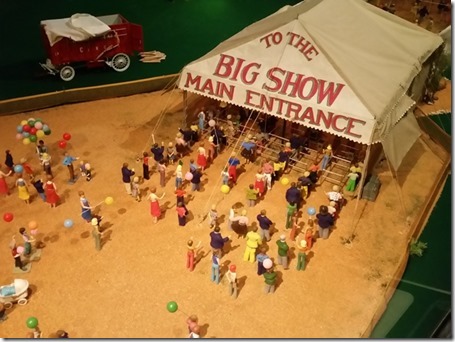 Continued
---