Turks & Caicos Images

AJAYA'S CRUISE
Phil & Nikki Hoskins
Sun 31 May 2009 00:12
Ships showing up on AIS on night watch - amazingly they all missed each other & us!
South Caicos anchorage - the colours were amazing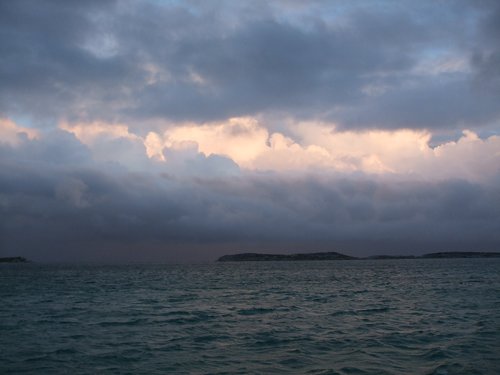 Yet another squall!
Fish given to us by a local fisherman, but Phil pretending he caught them!
Crossing the Caicos Bank - depth 6' under the keels in places
The anchorage at Sapodilla Bay south of Providenciales
It stopped raining .......so we went for a nice long walk
"I haven't got the foggiest idea where we are!"
---