N16:12.15 W061:29.68

Sulayacht
Tue 2 May 2017 20:41
While I have been, away Chris has moved QS from Isle de Saintes to Guadeloupe and is waiting on anchored at Gosier, we spend four very pleasant days here, swimming, walking and enjoying life, it is good to be home.
On the 4th February, we sail from rosier around to River Sens, Basse Terre,
Nothing much to see here so on Monday we have a nice sail up to Pigeon Island, the wind is quite strong and the anchorage not very comfortable, so after a couple of days and an especially uncomfortable night we up anchor again and head for Deshaise.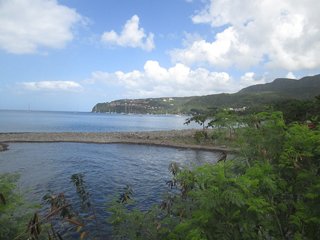 This email has been scanned by BullGuard antivirus protection.
---