Trinidad 2

Sulayacht
Sun 10 Nov 2013 21:49
The first two weeks of weather in Scotland were just wonderful and it enabled us to get lots of outside jobs done, and enjoy some down time with family in Salen:
and friends in Tobermory on the Island of Mull where the weather took a turn for the wetter..
Too soon, but after about eight weeks it is time to head South back with Mam and Dad to Shildon where I have just one week to see to prepare and pack for the return to Trinidad. Took time to catch up with family but as usual time overtakes me and there are a lot of people I didn't get to see, special friends who have had such a rough year but now enjoying beginning to enjoy the good news they received, friends who have lost loved ones, I can only hope they know just how often I think of them. And generally just not enough time......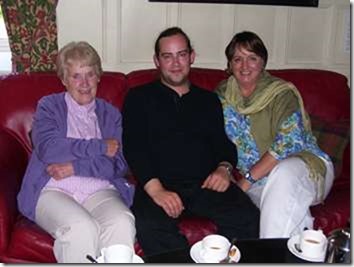 ---