Trinidad July 2018

Sulayacht
Fri 13 Oct 2017 21:16
Preparing to leave at 17.00 hrs 04.07.2017, Big Birthday for Chris 05.07.2017 so Birthday Cake Fairy has to arrive a day early ...
However, after arriving in Chaguaramus on the 5th after 24 hours and the best sail of the season we catch up with Graham and Joanie, on S/V Karma, on Thursday 6th July, and the party continued....
and onto an outdoor celebration of local food at the Queen Park Savana, Graham and Joan and Mike and Catrina.
A day trip to
Las Cuevas Beach
on Trinidad's north shore, we were having a lovely swim and then Graham lit the BBQ and the skies open…
Carla and Alex arrive on Ari B and we continue the party joining Alex's birthday celebrations with Chris's. Joan's cousin Ali arrives from the UK for a couple of days and we take a trip to Monas Island so they can swim and see some of Trinidad coastline before they leave for Tobago,
All these fun and games while Chris has the water maker dismantled and replacing seals, put back together, the manufacturer of the Ech0Tec are here in Chaguaramus so it was not too difficult to have to keep returning to their workshop when the parts we bought were not right and needed replacing, I should have taken more pics…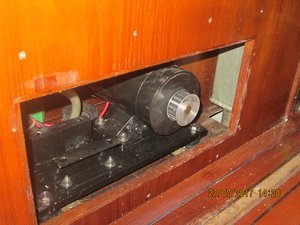 So And so as July comes to an end and I leave Chris in the good hands of Denise with a promise to continue the birthday celebrations when I return from the UK.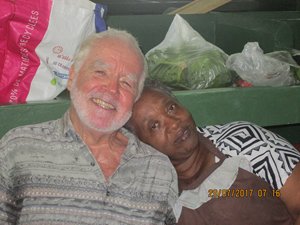 ---