August

Sulayacht
Tue 27 Oct 2015 20:17
Upon arrival in the UK my first visit was to Staines where I spent a lovely few days with Hayley & Phil, Daniel and Tia and of course the adorable Isabelle.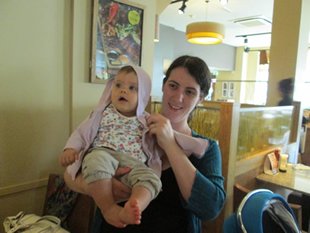 Mam and Dad arrived for a few days so it was lovely to catch up and see them become the doting Great Grandparents….
and I know found it difficult to leave Isabelle (with a good friend and in her own bed) we managed a 'grown up' night out and we did try to do the summery thing like have a BBQ, some people found it on the cold side….
From Staines I travelled across to Cambridge for a visit with my very dear friends Keith and Roger who, as always, showed me a wonderful time with visits to Ely Cathedral and the National Stud at Newmarket. Fascinating visits, I never even knew we had a national stud! Most of the stud horses where away but we saw some of the foals who will command amazing amounts of money…. www.nationalstud.co.uk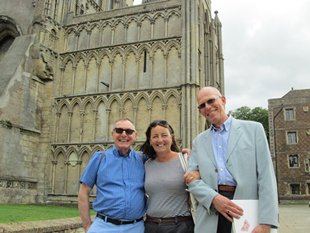 After Cambridge onto Shildon …..
This email has been scanned by BullGuard antivirus protection.
---