don't forget the patches.....

Sulayacht
Sun 23 Sep 2012 19:34
And then we were placed in the sling which enabled us to get to the patches where the stands had been and complete sealing the keel ....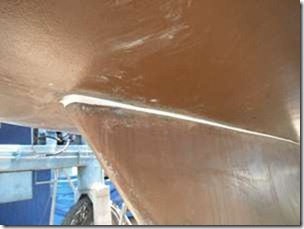 The boat on the left of the picture is a beautiful Swan 46, and just to add to the drama while they were positioning us with the hoist the exhaust burnt a hole in their gel coat. Whoops!
---