UK4

Sulayacht
Fri 23 Sep 2016 19:12
A brief visit to Scotland where I caught up with nearly everyone, there is never enough time for everything, I hope the wedding went well Gill and martin, sorry I was not still there and I hope Harry is still performing in the ring for Maris! I didn't seem to use my camera very much while there but here are a few….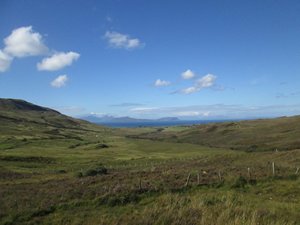 Returning to England and trying to get as many memories stashed away as possible, it has been a superb visit and for the most times the weather has been kind if a little cool at times…
And all too soon it is 12th September and time for me to begin my return to Trinidad, I gloss over the journey, needless to say British Airways wouldn't give me a free upgrade or Champagne for my birthday, they didn't even have any sparkling wine for sale, ha ha ha, just my day. Everything was of course better on my arrival at Oiarco In ternational Airport where Chris was waiting to meet me.
---