St Barts

Sulayacht
Thu 7 May 2015 18:50
A six hour sail in company with C Drifters takes us from St Martin to St Bart's (St Bartholomew's), beginning of our move South. First Stop is the Nature reserve of Ile Fourchu, a lovely spot with free mooring buoys. We go ashore to climb to the highest point for photographs, enjoy the snorkelling, as it is a weekend there are a fair amount of local boats here for partying and when Andy and Linda of Coramandel arrive we have our own parties aboard QS and C Drifters.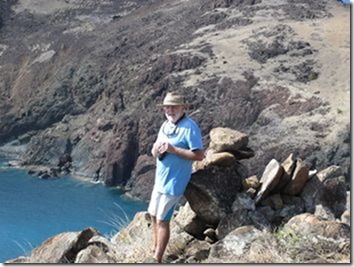 From Ile Fourchu to Gustavia where we check in, this is the place where the rich and famous are gathering for the 'St Bart's Bucket', an annual race meeting, a build up to the Antigua Week sailing regatta. The very air in Gustavia tastes of money and honestly we do not know how local people can afford to live here, however for us, it is a good place for a short visit. From Gustavia we check in and out at the same time, an overnight at Anse du Colombier and on the 18th March we depart for an overnight sail to Antigua.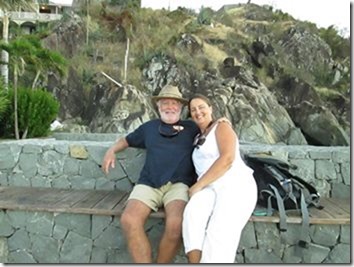 Looking for a prince?
---