Still in Trinidad 2

Sulayacht
Sun 29 Dec 2013 21:29
Just so you don't run away with the idea we are always bathed in sunshine here when it rains it really rains, however it enables us to fill our water tanks and bathe off the back platform. We are sorry to hear that the weather in the UK has been so bad with power cuts and the like in Scotland, glad to hear everyone has survived with no major incidence.
Social activities are few this season as everyone is working hard on getting their boats ready for the run North at the end of November, and we are planning on a trip south to visit Guyana, where Maris will join us for Christmas and then we head North to meet with my niece Hayley and her husband Phil in Antigua at the end of March.
We share a car hire for two days with Ray and Irene, C Drifters, and cover many miles on the first visiting Fort George which gives you an amazing view of Port of Spain and Chaguaramus.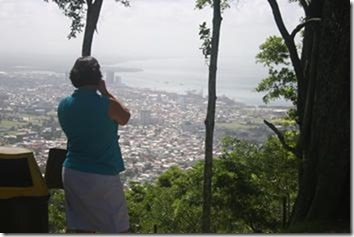 Not necessarily in order but we visit the Caroni Swamp where were we see the Scarlet Ibis, national bird of T&T, There is one particular Island in the Swamp where the Ibis and White Egrets gather at dusk to spend the night, they turn the very boring green island into a blaze of Colour, rather like blossoms appearing in a shrub.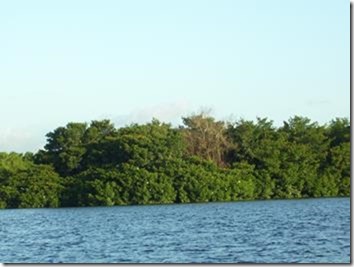 ---