Antigua 2

Sulayacht
Thu 11 May 2017 22:45
As planned Gail and Midge arrive at the Yacht Club in Falmouth, we spend a the first couple of days walking around English Harbour http://www.antigua-barbuda.org/Agharb01.htm , and Nelsons Dockyard a UNESCO World Heritage site, as the only working Georgian yacht yard in the world. An evening at Shirley Heights to introduce them to Pan music and Rum Punch, followed by a day in St Johns introducing them to the local buses and getting a feel of the Capital city of Antigua, enjoying the Museum and Cathedral and examining the difference in the 'local' culture and the 'cruise ship' culture.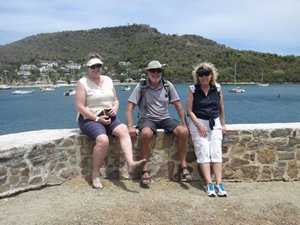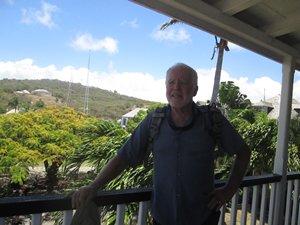 From Falmouth we sail to Hermitage, unfortunately the wind and swell has a Northerly edge and it is quite an uncomfortable motion, Gail suffers from seasickness so short day sails are in order, Ray and Irene are in Hermitage so a catch up is in order, we then sail for Barbuda, the decision is made that the forecast is not in our favour so we stop at the Sisters for a snorkel break and then onto in Dickenson Bay where Gail goes for a game of golf. From there we go to North Sound where we spent the Easter weekend, non-stop rain on Easter Monday, but there is plenty of canoeing to be done. 19th April, back down to Jolly Harbour for a restock of supplies and then return to Falmouth for the arrival of the Classic Boats arriving into English Harbour for Classic Sailing Week.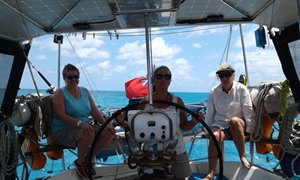 This email has been scanned by BullGuard antivirus protection.
---