Christmas in Trinidad

Sulayacht
Mon 13 Jan 2014 20:33
Maris decided a 'home visit' was needed so arrived to join us on the 18th December for two weeks over Christmas, we had planned to meet with her in Guyana but Trinidad it had to be.
We had a quiet time in Chacachacare for Christmas, weather wasn't brilliant but on Christmas Eve we managed to walk through the old hospital buildings and up to the graveyard which is where the nuns who ran the leper colony are buried... Maris and I were were not the only visitors that day.....
Christmas Day and Santa had managed to find us, although a bit of a sulk from me as alcohol is off my list for the time being, we had an enjoyable day, Maris even managed a swim.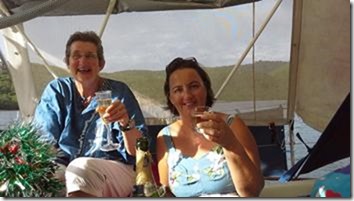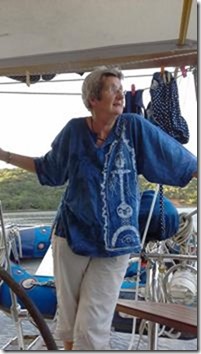 A spectacular visit of bottle nosed dolphins on Boxing Day as we made our way by dinghy to walk up to the lighthouse.
When this lighthouse was built is was the highest lighthouse in the world, not the tallest but the highest. Unfortunately after the slog of the climb the views to Venezuela, which is 3 miles from the coast of western Chacachacare, were not as good as they could have been, but at least we walked off a couple of mince pies and the shortbread!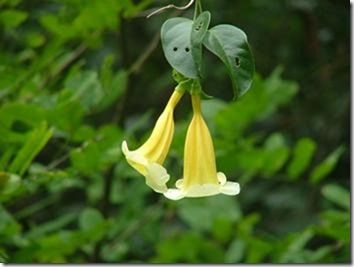 A phone call from Jesse James promised us a tour to the Asa Wright Rainforest Reserve and Caroni Swamp on the 27th so we upped anchor late afternoon and tied up again early evening and prepared for trip.
---