Road Bay, Anguilla (British)

Bootlegger of Mann
Frank Newton
Sun 13 Jan 2008 21:00
Position: 18:12.0N 63:05W

13 - 14 January 2008

Sunday 13 January. Following arrival as it was too late to Clear In I had
a sundowner followed by a good tidy up. Estimate some fifteen boats on the
anchorage. Made myself some dinner - tuna pasta with salad washed down
with a very palatable white wine. Dessert was pears and cream which I ate
on deck listening to one of my favourite Celine Dion CD's and with a
backdrop of twinkling lights from the nearby village. Turned in at around
21.30 hrs.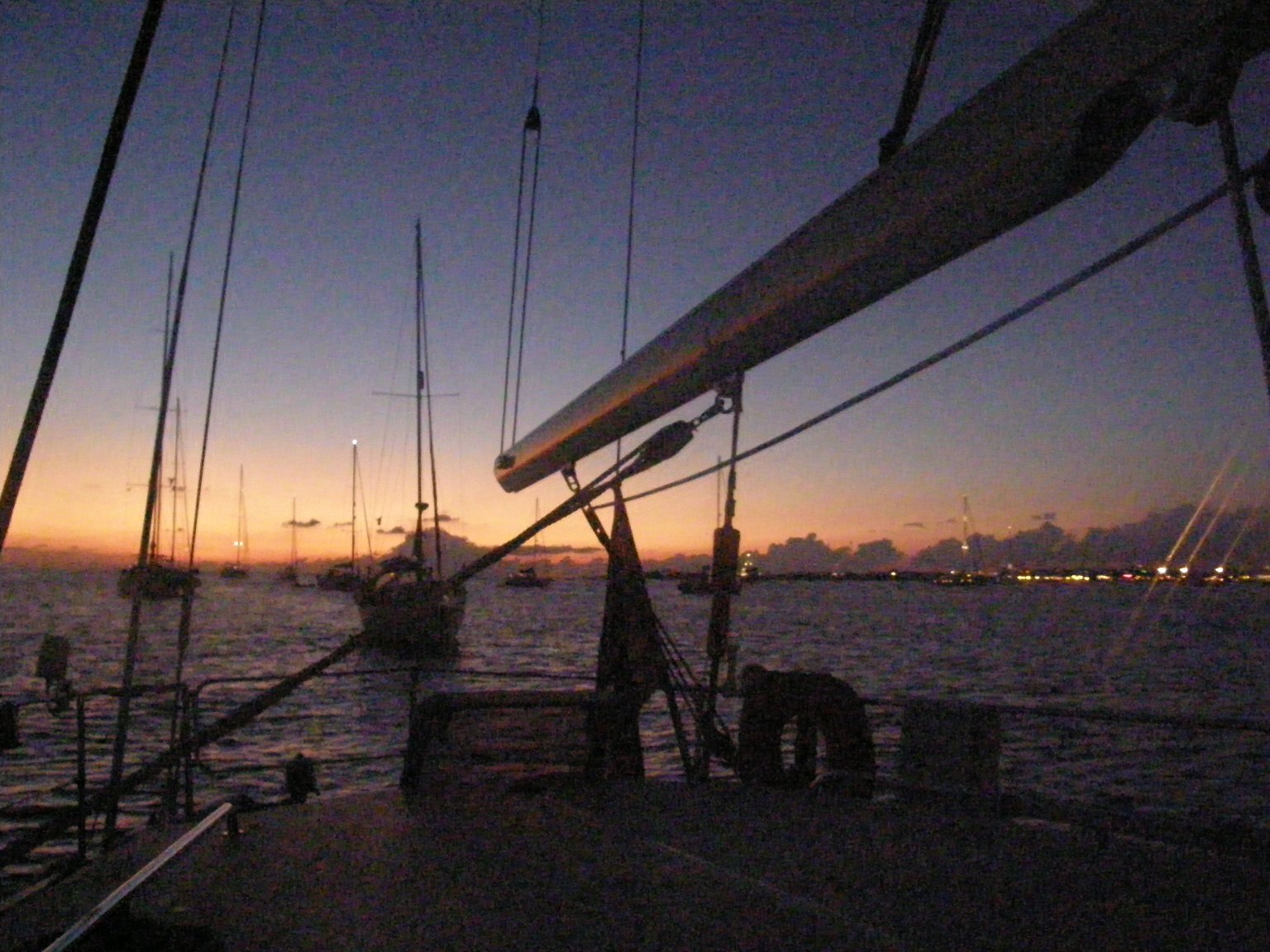 ---