Gustavia, St Barts (French W.I.) to Simpson Bay, St Maarten (Dutch Antilles)

Bootlegger of Mann
Frank Newton
Thu 10 Jan 2008 13:45
10 January 2008

Position: 18:01 63.05W


06.30 (Local time) Weather: Fine & Sunny ; Wind: E 04 kts

09.30 After hauling up tender over stern and securing on coach roof,
weighed anchor and motored out of bay in a NW direction, setting a course
of 306 degrees magnetic for the three hour passage to Simpson Bay. On the
way out passed the cruise liner, 'Sea Princess' that had just anchored and
was preparing to disgorge its passengers to flood tiny Gustavia where they
will gawp and part with their cash in the many shops, bars and
restaurants.

12.00 17:59.70N 63:06W Arrive off Simpson Bay

12.30 18:01 63.05W Dropped anchor in Simpson Bay choosing not to pass
through the bridge and into the lagoon where there are a number of
marinas.

Decide to not Clear In until morning. After launching tender, had a swim
and later went ashore to explore in tender. Passage and engine time 3
hours. First impressions of town; geared up to American gambling market,
bit garish.

Pictures: 'Leander' owned by NCP man anchored Simpson Bay; another 'Manx'
yacht (foreground)in Lagoon and Sunday morning at the yachtie's Flee
Market held at Shrimpey's Bar in the lagoon.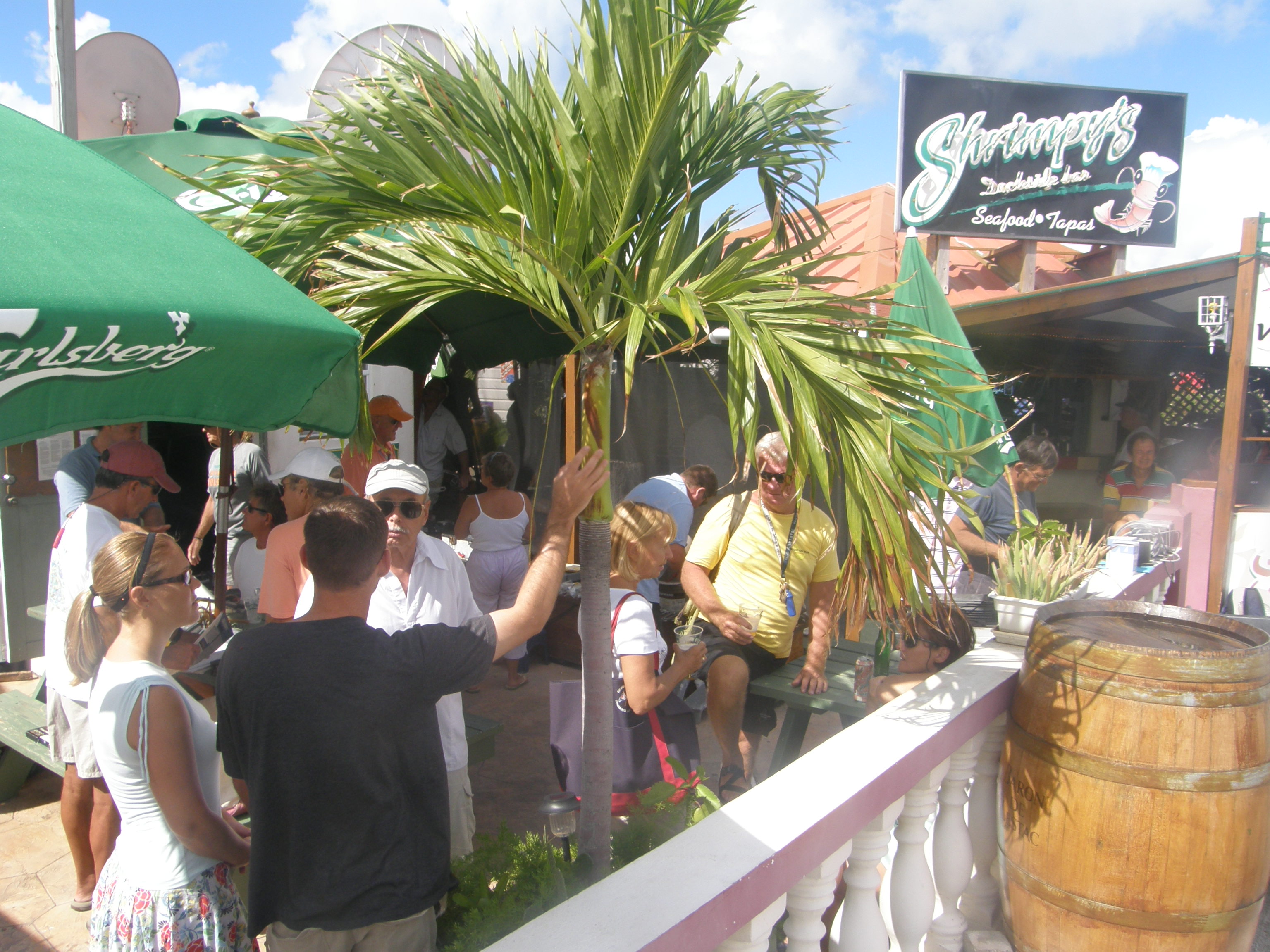 ---