Spice Island Marine Yard, Grenada : Lift out and de-commission (with pics)

Bootlegger of Mann
Frank Newton
Fri 6 Jun 2008 09:00
6 June 2008

Position: 12:00.2270N 61:45.89W

Thursday 29 May: 11.00 hrs Bringing up the rear to yacht 'Wild Woman'
Bootlegger is lifted out, wheeled to her allocated space on the hard and
propped up all under the supervision of yard boss Mike Williams. She will
be here for the next six months.

Thursday 29 May to 5th June 2008: De-commissioning boat staying at the
nearby True Blue resort as mozzies far to numerous in yard ( a former
swamp) and without A.C., to hot to sleep aboard.

Friday 6 June: Flew home.

Pictured below: Bootlegger's lift out and resting place, Spice Island
Marine Yard, Grenada.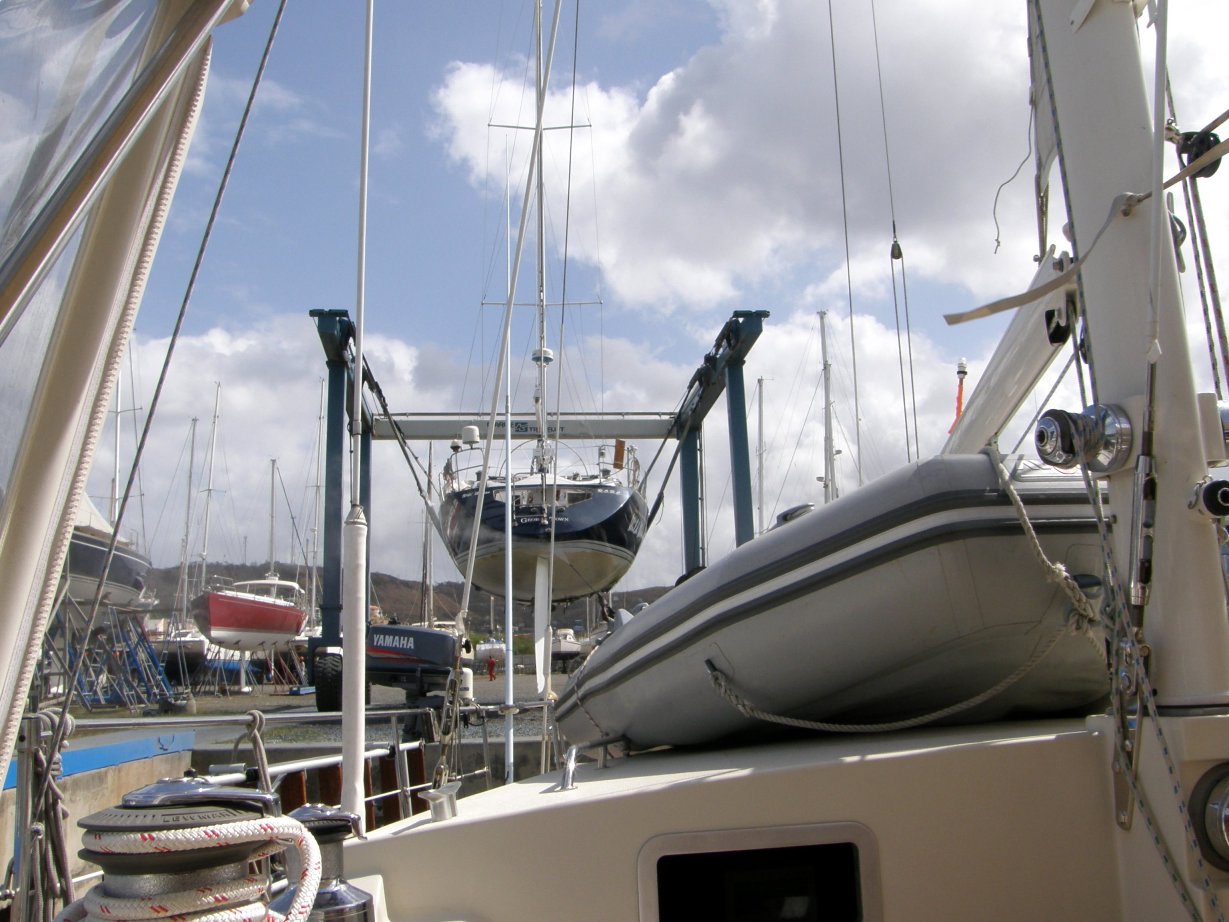 ---