Abel Tasman 40:57.3S, 173:03.5E

Serenity of Swanwick
Phil and Sarah Tadd
Sun 19 Dec 2021 23:04
Abel Tasman is a small national park in the northeast of south island within easy sailing distance from Nelson. There is a Great Walk 60 km along its coast with road access at either end, no roads come through the park to the coast so the only other access is by water. It is a great area for sailing and canoeing and regular ferries give access to the numerous beaches. We came here before in 2018 when we were land touring and spent a day canoeing.
We had a week to spend while we waited for post to arrive from UK and locally so sailed up to Adele Island where we could anchor in Astrolabe Road surprisingly well sheltered by the island from the worst of the weather and then after three days moved on North to Torrent Bay and the aptly named bay Anchorage. This is probably the most popular spot in Abel Tasman, a secure anchorage protected from most wind directions except NNE, we were lucky that there were few boats here on the day we arrived so we were able to tuck ourselves in close to the east shore. The three mile trip up from Adele had been a bit bumpy with large swells coming in from the east.
There are a few walks accessible form the anchorage and we did the short walk out to Pitt Head in the afternoon and a longer walk to Cleopatra's pool next day.
The part of Abel Tasman we visited
Serenity and Desiderata anchored off Adele Island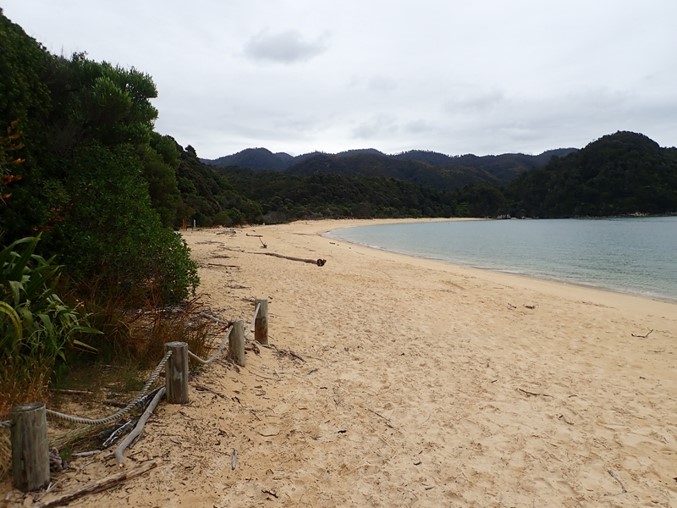 The beach at Anchorage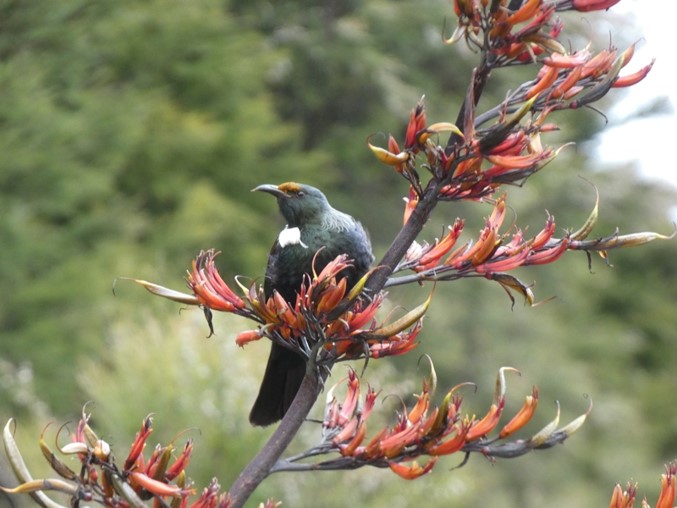 Tui feeding on flax at Anchorage
Cleopatra's Pool
Tuesday we returned to Nelson to await our post and top up supplies, it had been windy over night so left the bay with a double reefed mainsail only to find there was no wind outside and we had to motor the 20 miles back to Nelson.
Saturday we returned again to Torrent Bay, to find it a lot busier with 15-20 boats at anchor.
Sent from Mail for Windows
---