To Portugal 41:41.6N 8:49.4W

Serenity of Swanwick
Phil and Sarah Tadd
Tue 15 Sep 2015 09:34
Departed Baiona at first light, 08.30 Spanish time, and joined the procession of yachts heading south. Three boats ahead of us and one behind. The forecast for today was light NW going W then S later but tomorrow and Wednesday coming in wet and windy so we wanted to get into Viana Do Castelo which reportedly had a small but protected marina and was a nice place to visit. What we actually got was a very light southerly wind 0-5 knots so we had to motor the 34 miles.

Arriving at 14.30 (still in Spanish time) we followed a French yacht into the river and up to the marina where we had to berth stern to the pontoon, nasty foreign method of mooring which we have never tried in Serenity, all went well and with help from the Mariniero taking the lines we were snugged up to wait out the weather. Very friendly and helpful man who runs the office, opens the bridge, shows you where to go and helps you moor, also speaks fluent French and English.
We turned our watches back to Portuguese time and enjoyed a leisurely lunch and a wander round the town, one draw back WiFi is not easily available! We now need to investigate the use of local sim cards to cut the price of phone calls and data access.
Now sitting down below while it rains, Sarah is making bread and cakes, and we will find a café later to send this from.
Sent from Windows Mail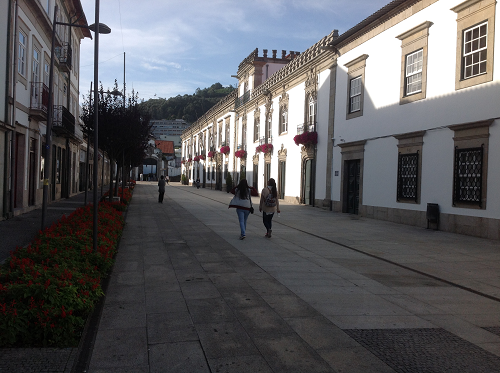 ---