Pigeon Island

Serenity of Swanwick
Phil and Sarah Tadd
Sun 24 Jan 2016 11:39
Yesterday, after a lazy morning and getting our customs clearance for this morning, we decided we needed some exercise, so we set out to walk the 5 miles to Pigeon Island. This is not an island, but a couple of hills at the mouth of Rodney Bay, and we expected good views from the top.
The walk was quite interesting, taking us out through the town of Gros Islet, where the locals were enjoying their Saturday afternoon. Nigel's Bar seemed very popular. We then walked along the beach past the expensive tourist appartments and the 'Sandels' Hotel, having to pick our way between the sun loungers!
Pigeon Island is a National Heritage site. Because of its position it has been fortified, mostly by the French and English as they disputed ownership and St Lucia kept changing hands, but also the Americans had a signal station there in WW2. The view from the top was as good as we had hoped.
Yesterday evening we had drinks with the 'Tern's' as we are not sure when we will see each other again, and this morning we are waiting for the office to open so we can pay our bill and move on to Martinique.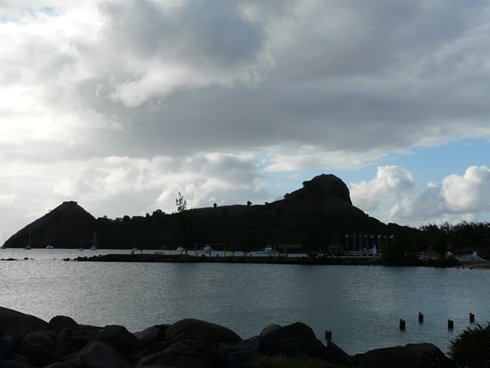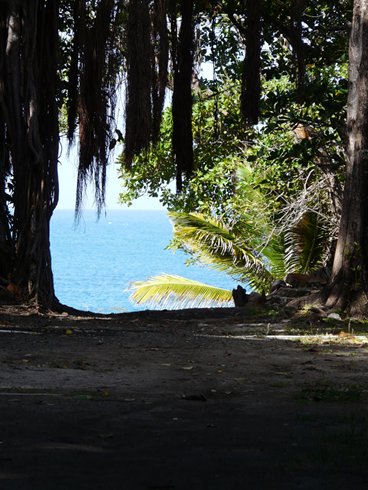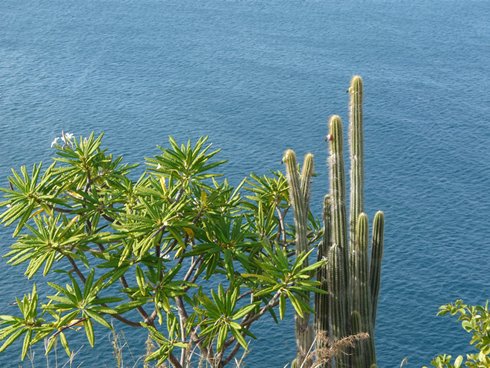 ---