A walk on Ua Pou

Serenity of Swanwick
Phil and Sarah Tadd
Fri 30 Jun 2017 16:43
We had a walk across the north end of Ua Pou from our anchorage in Hakahau to the bay at Hakahetau. It was only about 8km in total, but took us all morning, as we climbed up ridges and descended the other side.
The path was sometimes difficult to follow
Or an obstacle course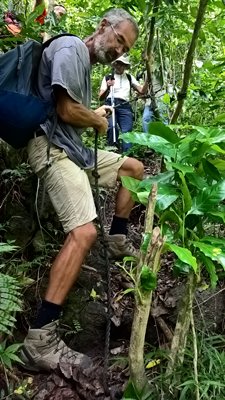 There were ropes fixed to help you down and up this valley
The views from the ridges were superb
And these amazing peaks were always in the background
A lot of the walk was in the forest
And ended at a waterfall where we all had a swim – you needed to be
In the water to get away from the mosquitos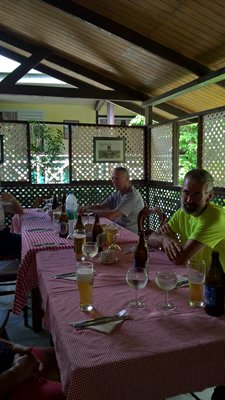 We finished with a very French lunch in a local restaurant
And then visited the bay at Hakahetau
Where the local children were having great fun playing in the water
surging up and down the slipway.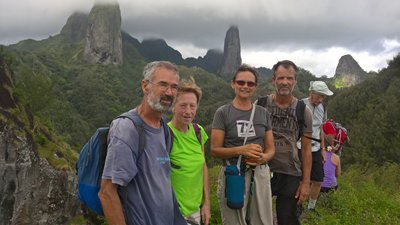 With Inge and Thomas from Saga at the ridge before our final decent
---