Whales, Whales, Whaaaaales! :-) [pics] (eng)

Andromeda
Michael
Mon 28 Aug 2017 08:25
20:18.873S 149:2.528E
Whales
Whitsunday Island, Coral Coast/Whitsundays, Australien
28. August 2017
Coming up here and also on our short trips between the islands, we've seen whales quite often in the distance.
Once, for a brief moment, a whale cow and her calf appeared right next to our boat when sailing, slowly cruising along. I couldn't belief I had not seen them earlier and wondered if they altered their course so we wouldn't run into them.
On ournm short trip to Whitehaven Beach, we saw 3 whales playing and even breeching in the distance.
When we came closer, they where still there and we couldn't believe our luck to be able to watch some from so close, just playing and messing around, flapping their pectoral fins, rolling on their backs and gracefully showing their tails.
We let down the main sail and Michael donned his mask and fins to watch them underwater, but unfortunately, it was already towards the end of the spectacle and he couldn't get close.
Still a beautiful, very memorable moment.
Hoping to get another siting, and hopefully will be able to hop into the water in time, then.
Uploads to the blog are limited to 2MB per entry, so I'll put a few more pics up on Facebook.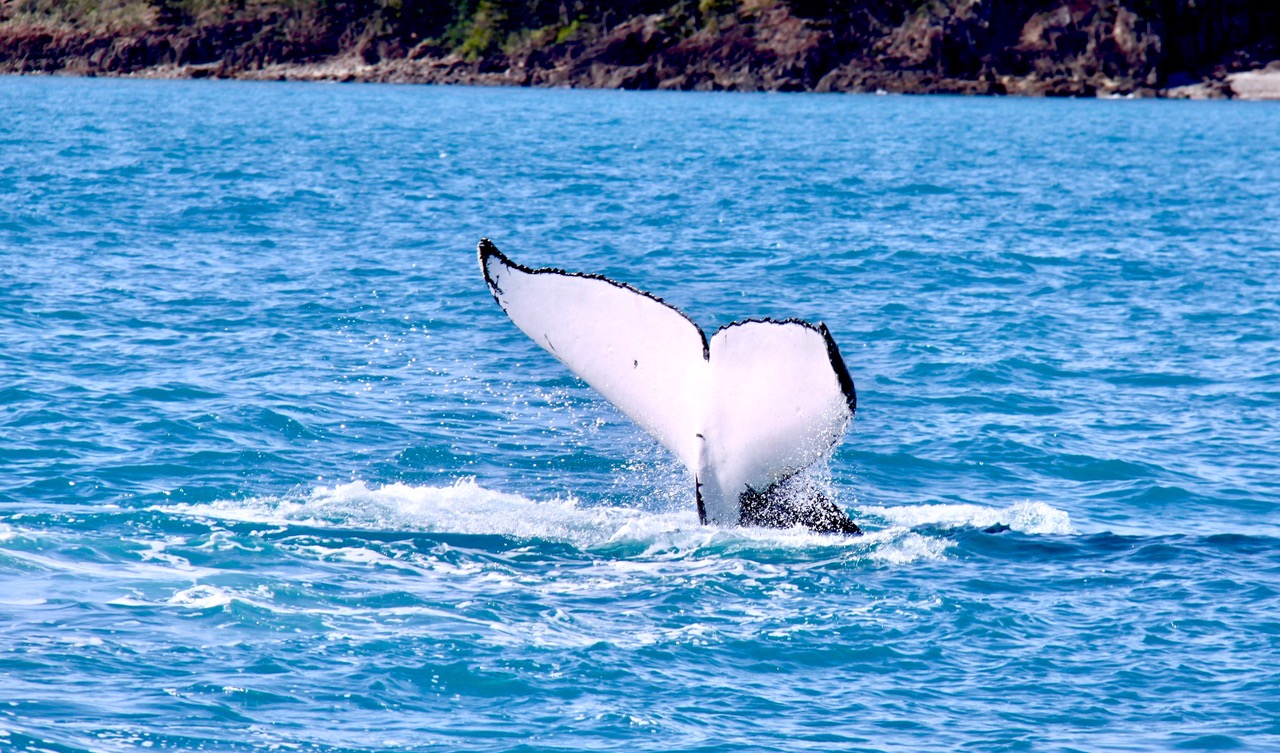 ---