Back on Andromeda (eng) [pics]10.-18.1.2012

Andromeda
Michael
Tue 10 Jan 2012 12:00
9:20.24N 82:10.66W
Red Frog Marina, Isla Bastimientos, Bocas del Toro, Panama
10.-18. January 2012

The prettiest and tiniest airplane I ever flew in!
Only 1 hour flight with Nature Air from San Jose de Costa Rica to Bocas del Toro in Panama with stunning view over the beautiful lands below us.
We were happy to see that the Marina had taken really good care of Andromeda and over all, she looked in pretty good shape.
However, while getting her ready and trying out every device, we faced the inevitable fact that various things needed repair or replacement.
The only 2 things that are still giving us trouble is the port sail drive and the generator. We knew it would either need repair or replacement. However, since spare parts are difficult to get and the salt water had been sitting in it for so many months, surely the damage is huge, so we decided to order an entire new sail drive unit which will be shipped to Shelter Bay in Colon.
There, we'll haul out Andromeda for replacement before going through the Panama Canal beginning of March.
The generator has cost Michael and diesel engine expert sailor Jeff many hours ducked into the little hot space – unfortunately without result. We're hoping for another mechanic in Shelter Bay. Til then, we'll just have to live without water maker and washing machine. Both is easy here in Bocas thanks to the local laundry and almost daily rain showers.
So we've been pretty busy on board, but to Michael's delight the surf has been pretty decent and he enjoyed some nice sessions at the various surf breaks around the islands.
Word is running around and Bocas has become a popular surfer's destination. With the negative effect of kind of crowded spots.
We'll move to the Bocas anchorage to pick up Iris's friend who's coming on the 20th!
Space for about 10 Passengers

Vulcano Irazu

Getting ready to land on Isla Colon

Cayo Nancy, between Islas Colon and Bastimientos; someone built a lovely house with a spectacular view right on the point

There she is! J J J

Finally left bug infested dock after 4 days hard work and are anchored. Nice breeze and lovely water for a dip (only weeks later I was told there are little Cayman crocodiles living 10 miles further east… )

Cooking and Cleaning

The special clear vinyl windows receive extra care with Carnauba Wax

Peculiar visitors on Andromeda

Much nicer than the annoying No Seeums…

Michael enjoying the nice 10 foot swell off the Point of Carenero
I'm still sitting in the anchored Dinghy whether or not I should take out my buggy board or not… The waves to look pretty big from this perspective…

Surfers don't mind clouds and rain – they're wet anyway, and the water has a decent temperature here (such a difference to South Africa!)

Thor Heyerdahl in Bocas, on her way to Cuba

Dawn over mainland Panama from Anchorage in Bocas –

Promises to be a sunny day to pick up Karine!!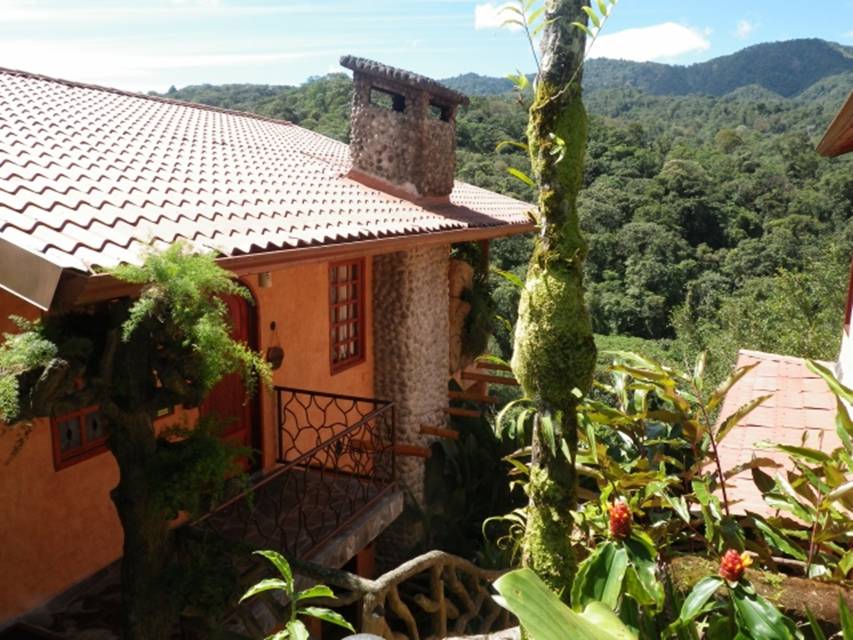 ---