Bahamas - Ragged Islands, Hog Cay, Another week of Projects 2

SV Meshugga
Nicholas & Deidre Mace
Mon 19 Apr 2021 17:14

Next day we contacted Myron, the Bird Man from Duncan town and he zoomed over to collect the bird. Apparently its a rare special bird with big circles around it's eyes and large nasel protrusions
Myron with the bird
Me and Sharon, Myron's partner
Monday bright and early we had Raphael from DT come say Hi and join us for a cup of coffee, and to tell us that Capt C, the Mailboat, had arrived in the early hours
We dinghied to Gun Point Government Dock to get our fresh produce and Ice Cream, Yay!
We were the only cruiser collecting so it went very quickly and they'd kindly kept our refrigerated and frozen boxes chilled until we arrived to collect them
Just our dinghy at the Gun Point Government dock to collect from the Mailboat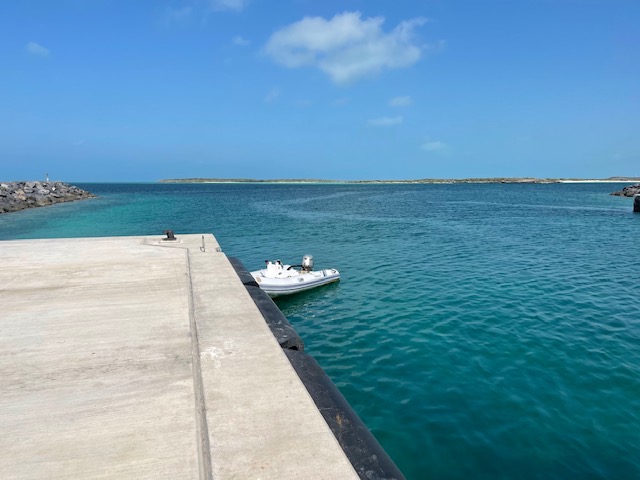 It's been a busy week, and our project continue, the water is pristine, it's hot and a quick dip is degrigeru to cool down a few time per day.
Take Care and have a great week!
---