Cayo Largo del Sur, Cuba

SV Meshugga
Nicholas & Deidre Mace
Mon 8 Jan 2018 18:56
The Trinidad Marina Manager had kindly telephoned Marina Cayo Largo del Sur, and booked a slip for us, as we needed to find a marina to leave Meshugga for our planned trip back to Cape Town, and after our disappointments in arranging a marina berth in both Ceinfeugos and Trinidad, it definitely had to be third time lucky.
The overnight sail was a bit bumpier than we'd have liked with Jenny aboard, but it was only 4 to 5 hours of the worst until we got protection again from islands etc to dampen the swell, was was once again nose on.
Arriving at Largo was lovely, white beaches, palm trees, turquoise water…….no wonder the island is an international destination for Canadians and many European countries. The island is 100% given to foreign tourist, and no local village exists on the island, with workers coming in to work for 2 weeks and then going home for 10 days and all workers living on the island in dormitories with meals etc all provided whilst on their 2 week work stint. Exceptional service, pristine clean with an International Airport. When we could not arrange flights at a reasonable price and route from Havana, we returned to Meshugga and booked to fly direct from Largo del Sur via Toronto to Cape Town, at half the price.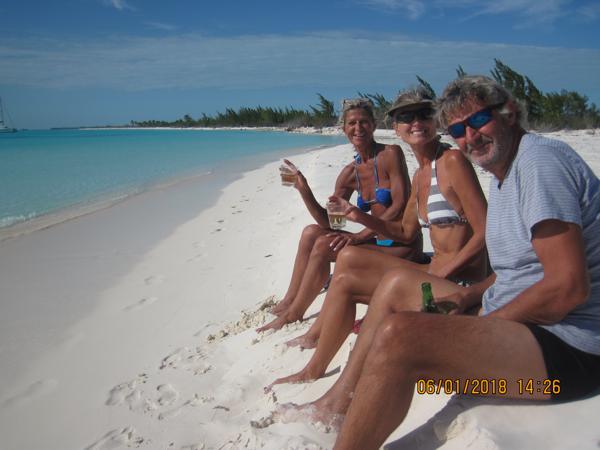 ---