SVG - Mustique

SV Meshugga
Nicholas & Deidre Mace
Thu 27 Jun 2019 12:01
12:52.82N 61:11.34W

We sailed north from Salt Whistle Bay on Mayreau to the beautiful exclusive island of Mustique where the rich and famous have their holiday homes.

In 1959 Colin Tennant, the owner the little unknown Mustique Island donated 10 acres of land to Princess Margaret for a wedding present, who built a holiday home on the land. The rich and famous and eclectic crowd quickly snapped up parcels of land and built their own dream holiday homes, creating the most unique exclusive private getaway for Royals and Stars.

Private yachts can visit for up to 3 nights. Mustique Moorings have balls for yachts up to 60 foot. Larger yachts, like us, have to anchor in designated spots where the Mooring Manager puts us. A mooring fee of EC$200 payable regardless of whether on a mooring ball or not.

Other visitors cannot fly in without a confirmed holiday home rental booking.



Super dinghy dock provided for visiting yachts



We walked around the village sightseeing and souvenir shopping



Interesting artifact from the Ariane Space Rocket


Nicholas and Matthew viewing the Space Rocket.





The roads and stores are spotless and quaint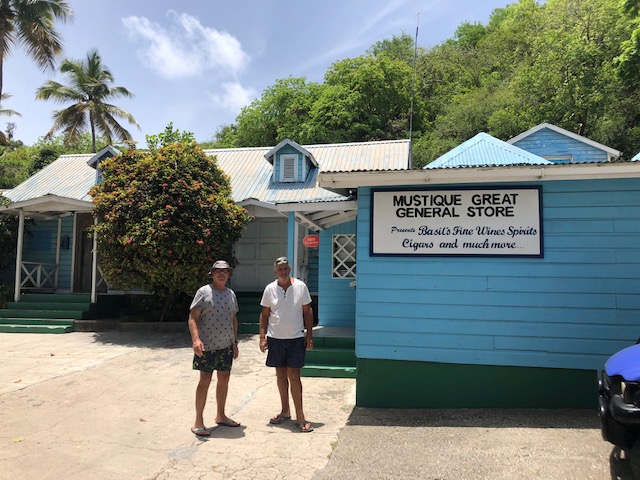 Inside the Great General Store


The essentials; Good Wine, Liquor and Fine Cigars....


Our crew. Ally, me, Matt, Nicholas with Jenny in the background


Pink House, a boutique especially for Jenny....



Local Supermarket


Fishing boats with the Fish Market in the background



Fish market


Loads of Conch/Lambi shells


Limin'



Iconic world renown Basil's Bar


Blues Festival Stage at Basil's Bar, where Stars host an annual festival to raise money amongst home owners for the islands school.




Meshugga anchored just off Basil's Bar in Britannia Bay



Beach between Basil's Bar and the Dinghy Jetty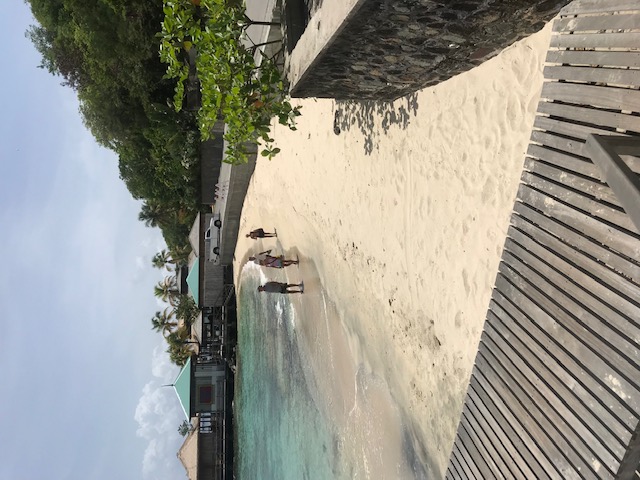 Jenny on her daily SUP activity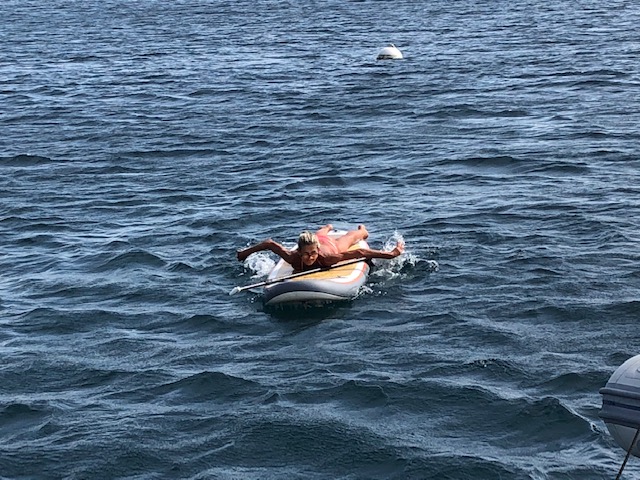 Take Care


Deidre Mace
SV Meshugga
E: Deidre {CHANGE TO AT} Mace {DOT} co {DOT} za
C: +1 754 213 7663
⛵️⛵️⛵️⛵️⛵️⛵️⛵️⛵️
Sent from my iPad
---