Paducah, Kentucky

SV Meshugga
Nicholas & Deidre Mace
Sat 28 Apr 2018 14:37
37:8.12N 88:43.27W

Leaving Lighthouse Marina we locked through the Kentucky Lake Lock. 57' drop.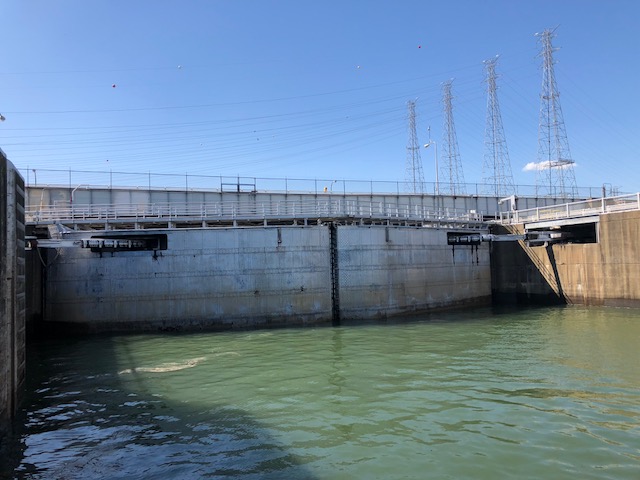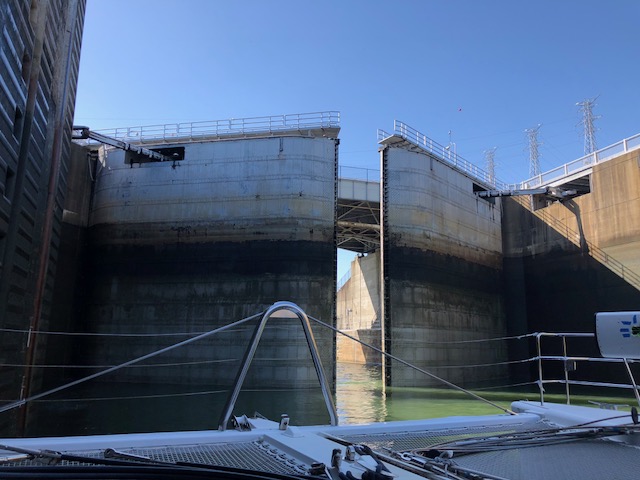 At the confluence of the Tennessee and Ohio Rivers is the Historical town of Paducah. With the river at 5 meters above normal levels the town transient dock was closed for visitors so we anchored behind Cuba Head Landing to get some protection from the 4 knot current sweeping through the area.

Paducah Transient Dock - closed to yachts, but we still brought the dingy to it to get ashore.



Ashore we cycled around the town stopping to sightsee and lunch. Of particular note in the Historical area were the old buildings, wall murals on the Levee wall, and the Quilt Museum, Paducah being the Quilt capital of the world. The quilts inside the museum were works of art. Not at all as I had expected ie quilts that you'd sleep under. Unfortunately no photography was allowed with security personal very present, apparently protecting the 'artists intellectual property.

Art Murals on the Levee Wall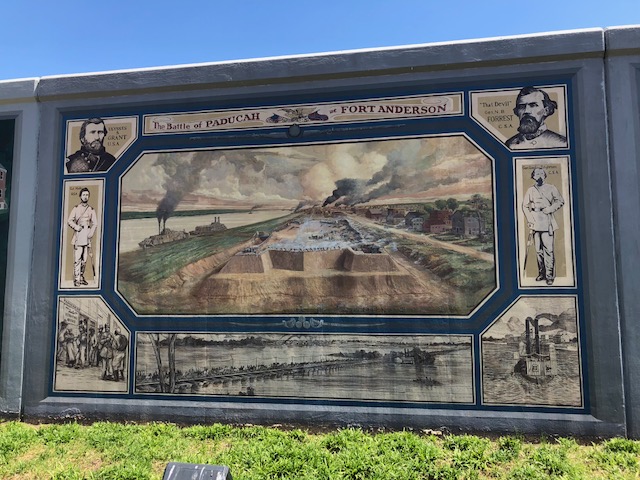 Lunch at JT's with good music from Donny



No idea why there were pigs and sheep in the Historical area



Wedding parties ...

---