Guadeloupe - National Park & Basse Terre

SV Meshugga
Nicholas & Deidre Mace
Thu 4 Apr 2019 15:32
We stopped and dived at the famed Pigeon Island, Cousteau Marine National Park, and found it a waste of time. Poor visibility, few fish and corals not in good condition.

We anchored in the small bay of Anse 'a la Barque in the Guadeloupe National Park. Mostly filled with fishing boats and a few other cruisers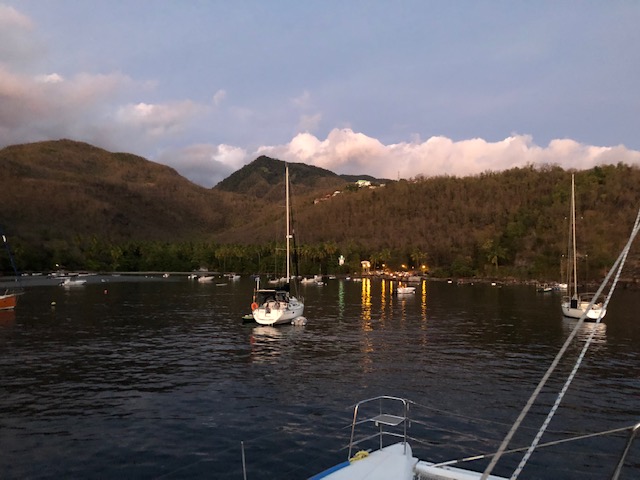 I dived on the steep-to walls and was astounded to run into a huge bait ball of small sardine type fish.



I was able to swim through them and they parted and formed around me - it was awesome.

I expected to see sharks or dolphins, but only some jacks circling the outside and they were so full they were not even taking the odd fish.




Water was crystal clear with good selection of corals.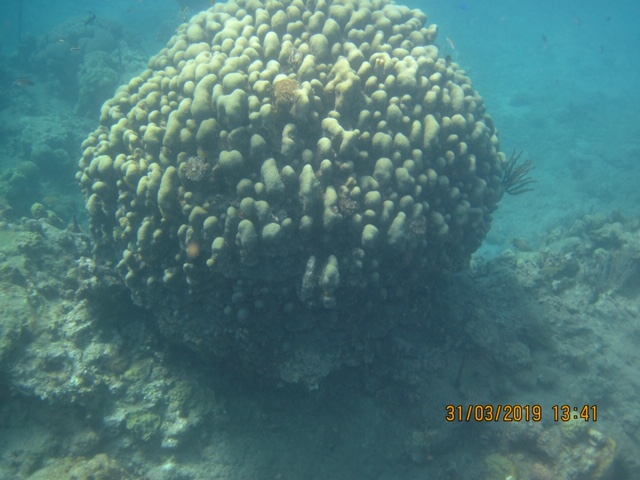 We continued south to the capital Basse-Terre and anchored off the black sand beach.



We hired a car at Prestige motors across the road from the marina, and set off on a day tour of the island.

On of our best stops was the Lezarde Brewery.




Set in beautiful gardens, they served excellent micro brews, with a superb selection of cheese and meat platters.




Our other really beautiful stop was at the Chute de Carbet high up in the rain forest.

The Grand Carbet River is 140 000 years old and the falls are visible from the sea. Sighting the falls urged Christoper Columbus to land looking for drinkable water.

The 45 min walk through dense rain forest to the falls was on cobbled and wood walk-ways, all superbly maintained.




This is the second of 3 falls a height of 110m.


Falls 1 and 3, 115m and 20m were both closed due to severe damage to pathways from Hurricane Maria - which have not yet been made safe for hikers.

Beautiful flowers abundant everywhere alongside/ inside the rain forest.





Take Care


Deidre Mace
SV Meshugga
E: Deidre {CHANGE TO AT} Mace {DOT} co {DOT} za
C: +1 754 213 7663
⛵️⛵️⛵️⛵️⛵️⛵️⛵️⛵️
Sent from my iPad
---