Xmas and New Year in St Maarten/St Martin

SV Meshugga
Nicholas & Deidre Mace
Wed 9 Jan 2019 21:26
So..........Hello everyone, A Merry Merry, Happy Happy, and all that Stuff.
Best wishes to all of you and your family, for the most fabulous year ever.

We've been in St Maarten/St Martin for 6 weeks.
What can I say... We've been working, chilling, sightseeing, ditto ...working, chilling, sightseeing ditto ... ditto .... ditto ...

Happy Hour and Dinner at Lagoonies



The main town on the Dutch side, St Maarten, is Philipsburg, a 4 mile trip away which we easily rode on our Electric VeeGo Bikes - although Nicholas took a little strain over the hills from Cole Bay up/down to Philipsburg. I must say that my bike sailed over....Just Saying....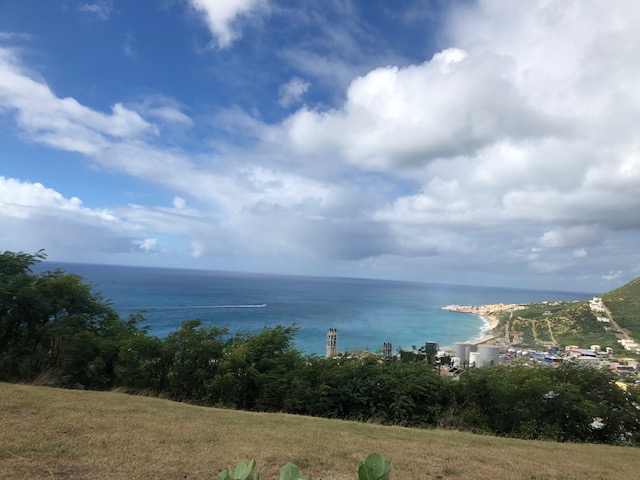 We had fun sightseeing, what all the Big Boat Cruise Ships passengers do, we spent our dollars drinking buckets of beer on the boardwalk and buying bikinis from the Brazilian Bikini shop.

Philipsburg Beach


Steel Band


On the French side, St Martin, the Main town in Marigot (skip the 'T"). Perhaps a little more refined, not having all the Cruise Ships docking there, with lots of boutiques, boulangeries, and fun market on the shore front - supplying every bit of clothing a Cruiser should ever want.
And, best Baguettes, Brie and Foie Gras.

Market @ Marigot


Marigot Marina



Christmas Day was low keyed with us, and most other Cruisers staying and eating aboard our own boats, and calling far-away family in various time zones. Mainly for this reason, the Cruiser Xmas Get Together was on Boxing Day, and we had a Funtastic Day on Grand Isle / Explore Island, a BBQ with about 50 Cruisers.


Nicholas and Don


Trinny and Donna


Crusiers Car Park



New Years Eve we were treated to enjoy ALL the FireWorks around the Lagoon, both from the Town and various Hotels. Stunning. The display went on for a good 20 minutes -and we hit the sack soon after the FireWorks.


The Monthly Jumble at 'Time Out Boat Yard' TOBY - held on the 1st Saturday of the month in season. Buy and sell. A good way to get rid of unwanted 'stuff' cluttering up your boat, and to buy from other cruisers - that THING you might need to fix whatever.


Stink Pots in Cole Bay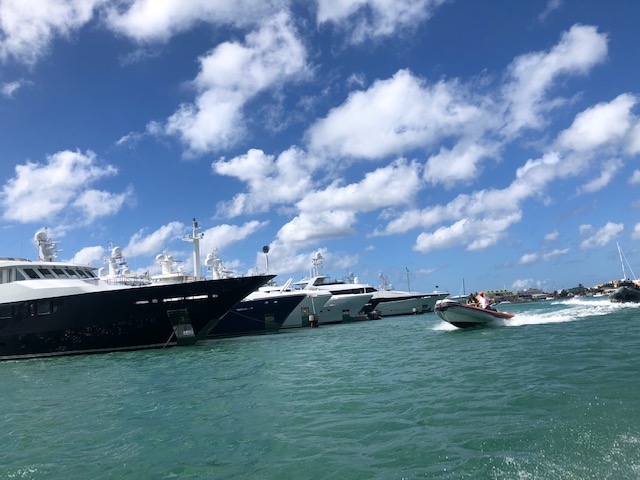 We're mid-winter here in the Caribbean. Days are divinely warm 26-28 Deg C, nights cooling down, needing a light throw over the sheets. Life is good.

We might be here for a few more weeks .... who knows, chilling, living, sailing, loving life.
Thereafter we think South .. the next island..........

Take Care

Deidre Mace
SV Meshugga
E: Deidre {CHANGE TO AT} Mace {DOT} co {DOT} za
C: +1 754 213 7663
⛵️⛵️⛵️⛵️⛵️⛵️⛵️⛵️
Sent from my iPad
---