Brewerton, East Erie Canal, USA

SV Meshugga
Nicholas & Deidre Mace
Mon 27 Aug 2018 11:48
43:14.45N 76:8.50W

On arrival at Brewerton we were tired, and had a quiet dinner aboard and I was in bed by 8.30pm and slept a good 12 hours.

Meshugga at Brewerton Town Dock with the Waterfront Restaurant on the RHS


Saturday we walked around and did some chores aboard, and went out for dinner at the local restaurant Jake's Pub and Grub, choosing that over the hugely touristy restaurant Waterfront Restaurant, overlooking the jetty.


Live music and good pub food, we loved Jake's Law and Order



Arriving back at Meshugga, we found a couple of Locals had just been to visit to welcome us to Brewerton, and left us a bottle of wine and note,


However, they were still on the jetty, we got talking, invited them aboard, and 2pm they left, after inviting us to breakfast at their home (directly opposite Meshugga) and then to accompany them to the New York State Fair - what an amazing couple, Jerry and Jan

Jerry and Jen's house, power boat and Jet Skis.


Sunday morning, we breakfasted at their home, and if you look carefully through their sliding doors, you can see Meshugga.



We then went to the New York State Fair. It was FUN
Fluffy cows



Menagerie of Giraffes, Llamas etc


Camel Rides



Plenty of Fun Stuff..



Sand Castles



Beer and Wine coolers. Jerry, Jen and us


Good live music



People everywhere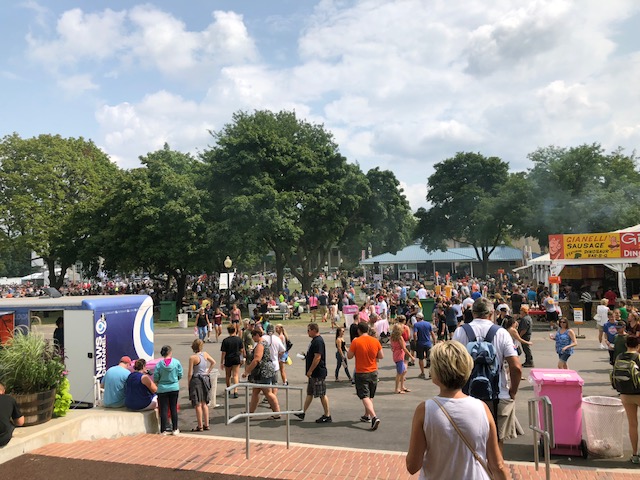 Butter Sculptures


State Police Demonstrations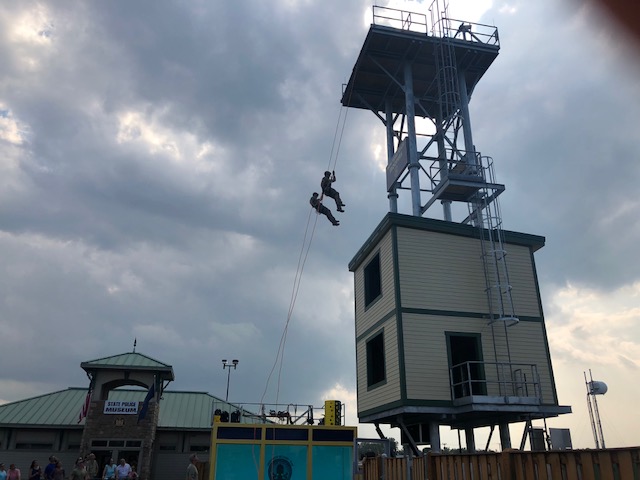 Loads and Load of people, fun fairs, food etc



We came back to Brewerton tired, and went to Barado's On The Water, for an excellent local meal with Jen and Jerry.

Thank you Jen and Jerry for such good fun times, lets stay in touch.
⛵️⛵️⛵️⛵️⛵️⛵️⛵️⛵️
---