Guadeloupe - Mardi Gras Photos

SV Meshugga
Nicholas & Deidre Mace
Wed 13 Mar 2019 15:49
Sunday Night Mardi Gras Parade

Wall Art on our way from the town dinghy dock to Mardi Gras streets



As night fell the Sunday Night Mardi Gras Parade started, and went well on into the night.



Loads of fun. When we left to go home around 10.30pm the parade was still going strong with about 6 deep people lining the streets everywhere.



Back in Pointe-a Pitre more Great Wall art, and empty streets because of the Mardi Gras public holidays



The million dollar Memorial ACTe museum that traces people from the earliest of times and the Africans from Africa into capture, transport, and slavery in the Caribbean



Bridal Vival Parade of Ash Wednesday, the Burning of King Vaval is the final parade and end of the 5 day Mardi Gras festivities. Everyone dresses in Black and White



Whips were huge with young chap lashing the street between troupes



All music for the parades was made by bands following each troupe. Unlike Trinidad where they had Music Trucks....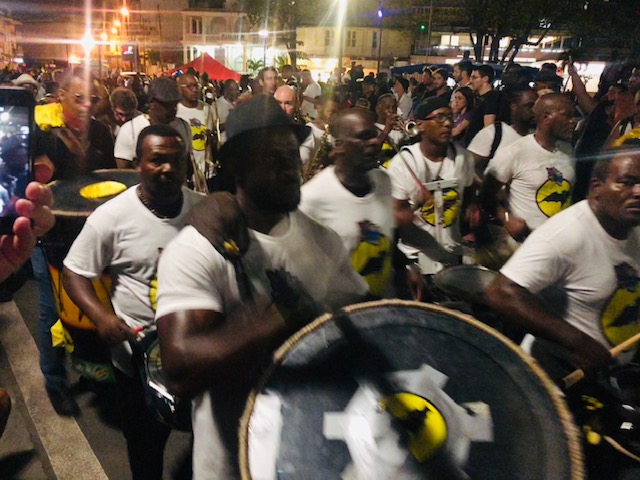 A fun Mardi Gras. Great to watch with Caribbean music and beers for sale on every street corner. We're glad we made it down here in time to see the parades and join in the festivities.

Take Care
Deidre Mace
SV Meshugga
E: Deidre {CHANGE TO AT} Mace {DOT} co {DOT} za
C: +1 754 213 7663
⛵️⛵️⛵️⛵️⛵️⛵️⛵️⛵️
Sent from my iPad
---