Little Current, North Channel, Canada

SV Meshugga
Nicholas & Deidre Mace
Mon 6 Aug 2018 21:37
45:59.26N 81:56.31W

After the Benjamin Islands we went to Crocker Island hearing that bears had been sited, as we hoped to spot a bear, but no luck, no matter how many hours we sat upon the FlyBridge with Binoculars.

We later heard that a mother and two cubs were spotted on Fox Island, but we are way past Fox, and no going back....

We arrived in Little Current on Saturday morning and anchored between Low and Picnic Island to enjoy their Haweater Festival which was on from Wednesday past to Sunday night.


Ruins on Picnic Island next to our anchorage

We had fun watching the kids in Cardboard Boat Races, at the beach on Low Island



We toured the greater village area on our bikes and then spent the day in the Festival area of downtown Main Street


So far ... the only Bear I've seen....



Local Craft/Tap Beer




We had been invited to be interviewed on the Little Current Cruisers Net on Sunday morning, which transmits daily at 9am on VHF Ch 71. It was lovely to meet Roy Eaton the Net Controller, and on Monday we took him to breakfast and presented him with a Royal Cape Yacht Club Burgee.



But I'm getting ahead of my story. Roy invited us to the Wikwemikong First Nations PowWow on Sunday afternoon, a competition of Tribal Ancient Dancing of the First Nation People. What an amazing afternoon.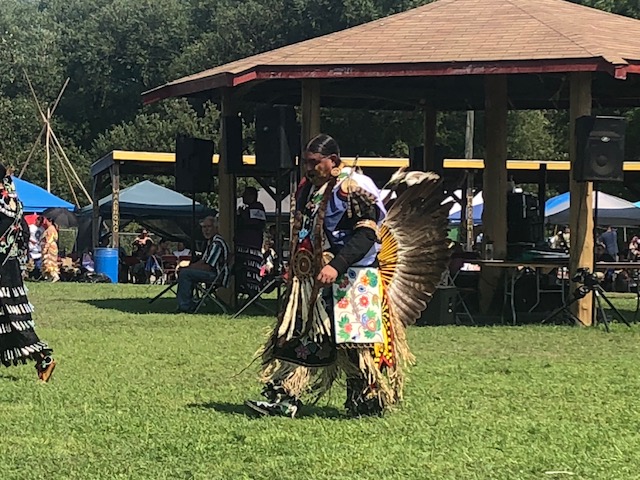 I took part in the Intertribal .... when they invite Spectators to come onto the Dancing Field and do a few steps

An interesting market of First Nation goodies were for sale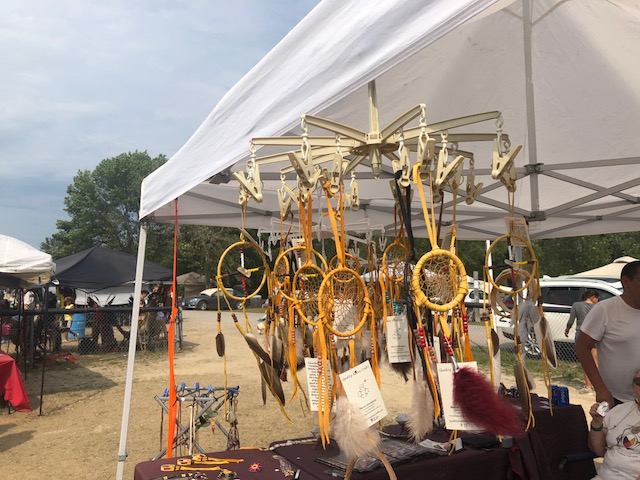 Dream Catchers



Wolf Fur


Fur, fur and more fur



Me with a First Nation Warrior Dancer

On getting back to Meshugga early evening a 45Kn squall came through. Meshugga was fine on our anchor but the Wikwemikong First Nation Thunderbird Park was decimated and all those lovely stalls and items for sale badly damaged.

Later Sunday night, the Haweater festival ended with a Superb Fireworks display, in our opinion, better than the 4th July Fireworks we witnessed in Chicago. Well done Little, Little Current !!

Note for Cruisers; Little Current have a Town Dock, free for day use - it was however completely full over the Haweater Festival.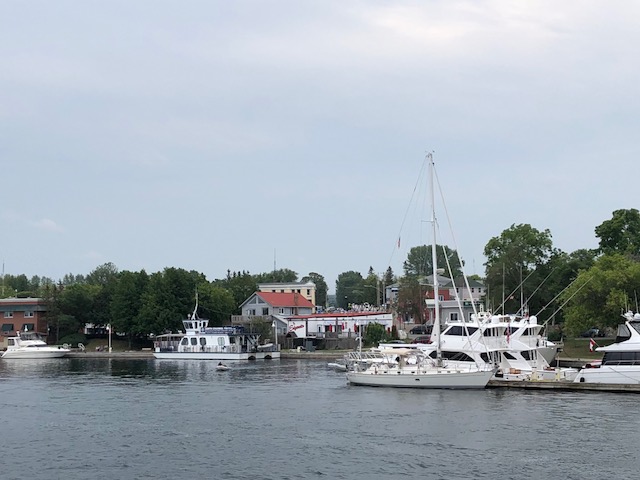 Little Current from the water


Town Docks ie the wall.


More Town Docks


Little Current Swing Bridge, opening on the Hour for Boats to pass through.
---