Bahamas - Ragged Islands, Buenavista Cay

SV Meshugga
Nicholas & Deidre Mace
Sun 23 Feb 2020 18:27
22:25.25N 75:49.81W

A strong northerly was predicted to come through for a good 3 day blow, and so most of the Hog Island anchorage emptied out as there would be no protection. There are various options in the Jumentos to get to a safe anchorage from a northerly and we elected to go north to Buenavista Cay, along with Persephone and Blue Jacket.

On our first day we anchored in Low Water Harbour at Buenavista Cay, and dinghied to the south western point to snorkel, being rewarded with one large lobster for dinner.



An unusual sighting of a Remora




Later in the day with the wind still from the west and the Low Water Anchorage quite rolly we motored to the western side of Buenavista Cay and anchored overnight. Next morning woke to a perfect windless day with exceptionally clear water.
We could easily see our chain in 3 meters of water.




Ashore



We beach walked to find the 'blue can' which is the start of a trail across the island



Many beautiful fan palms



More trail markers




Across the island



Persephone and Blue Jacket at anchor in Low Water Harbour Anchorage. Later we moved Meshugga back to to this same anchorage as the wind was already west, and due to go north that night with a big blow, and this was a good place to be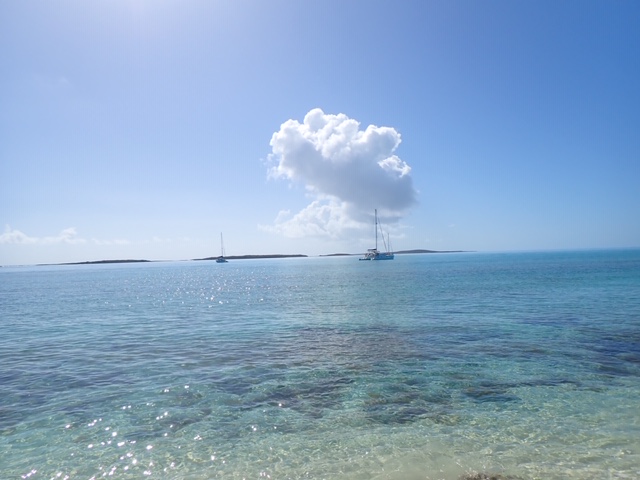 Hot day and cool water. Amazing water colors.




With the wind from the west we were able to dive the eastern 'usual windward' side of the island which is usually far to rough.

Spotlight Parrot Fish



Queen Trigger Fish



Stunning reef with swim throughs



Powder Blue Tang



Queen Angel Fish



Hunting for lobster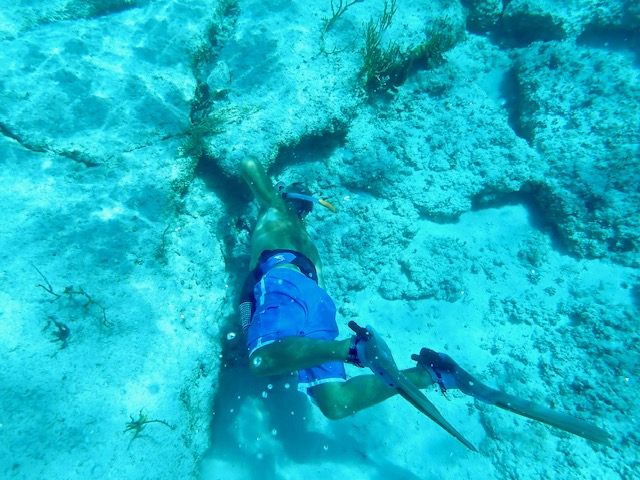 Calm eastern windward side of the Buenavista Cay



We hosted an excellent drinks get together on Meshugga with Jerry and Karen of Persephone and Jerry and Donna from Blue Jacket

Next morning overcast skies with a northerly blowing Jerry and Karen on Persephone sailed over to wave goodbye, leaving to head south back to Hog Island. We'll wait another day or so for the northerly to subside and then go north.




Take Care

Deidre Mace
SV Meshugga
E: Deidre {CHANGE TO AT} Mace {DOT} co {DOT} za
C: +1 754 213 7663
⛵️⛵️⛵️⛵️⛵️⛵️⛵️⛵️
Sent from my iPad
---